Today is the first official day of Autumn. Well, you'd never know, if you are living anywhere near us, here in Toronto, Canada.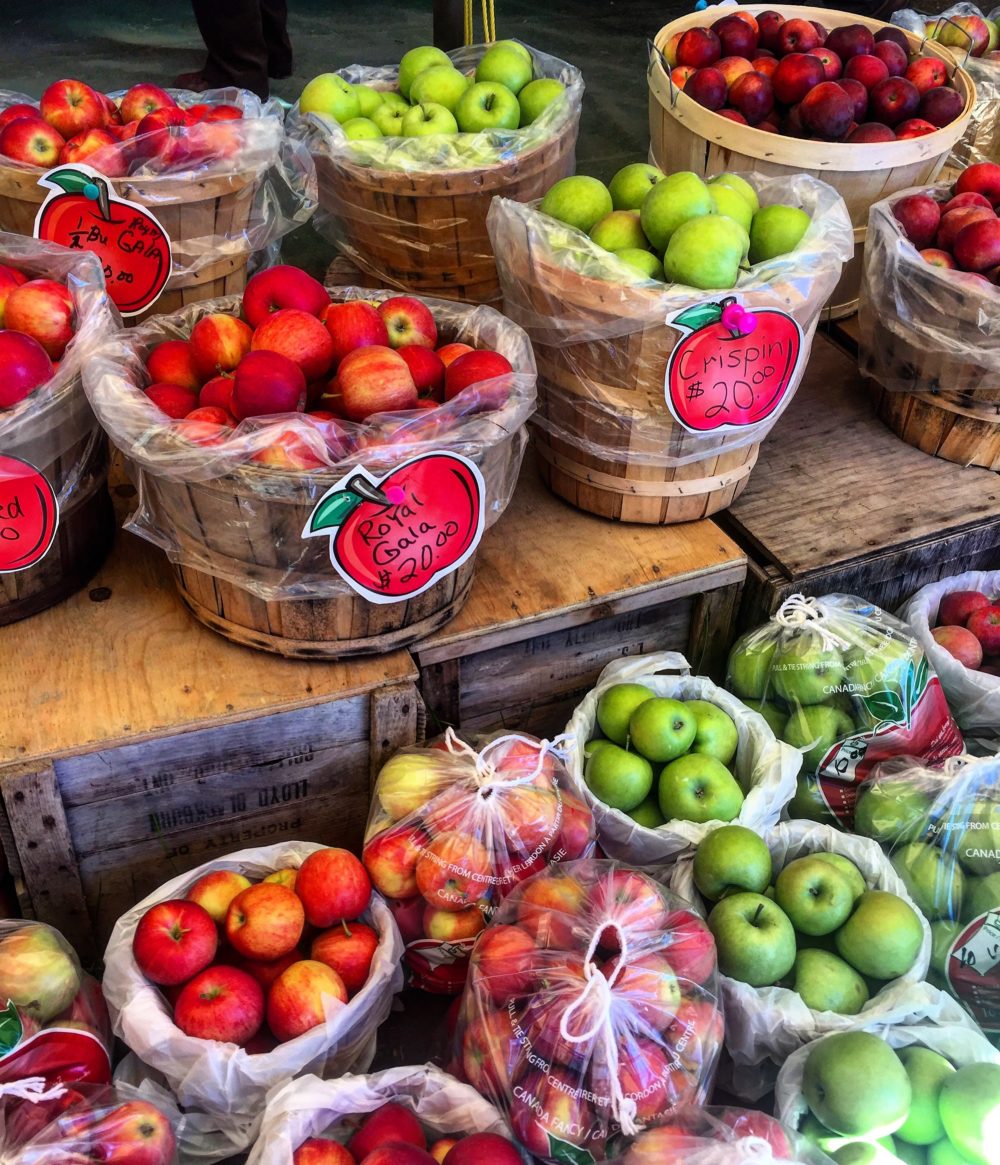 We are enduring a mini heatwave. We've had two weeks of pure summer temps and sun. Which would have been great, back in August! But I've been itching to welcome Autumn, and it's tough, when instead of Pumpkin Spice Lattes, we'd rather be enjoying a frappacino or cold beer! Shorts, tank tops, salads, boating, swimming- yeah pretty well all the normal summer activities are alive and well. I'm aching for the tights or argyle socks, plaid shawls, crisp mornings, blue skies, cups of cider, braising and roasting everything possible, and hiking on trails covered in leaves that will crunch with every footfall. Our wedding anniversary is in the heart of Autumn, I couldn't even imagine getting married without the glory of turning leaves as being part of the day.
As you can see, in my heart it is Autumn! And with Autumn comes apples. The queen of autumnal produce. I'll give the status of king to the pumpkin. But still, apples have royal status for sure. So many varieties, flavours, textures. And this translates into so many ways to use them. From desserts, to condiments to sides or components of savoury dishes. My little blog is young, so I haven't been able to share all the ways I love using apples yet. But I'm working on it. So I decided that I'd collect what I have posted so far into one blog post, for your reading and snacking pleasure.
So pull up a Honey Crisp, Pippin or Granny Smith and see if there are a few recipes you want to try out. And if you do, please let me know what you think of them!
Apple Pie with Cheddar and Thyme Crust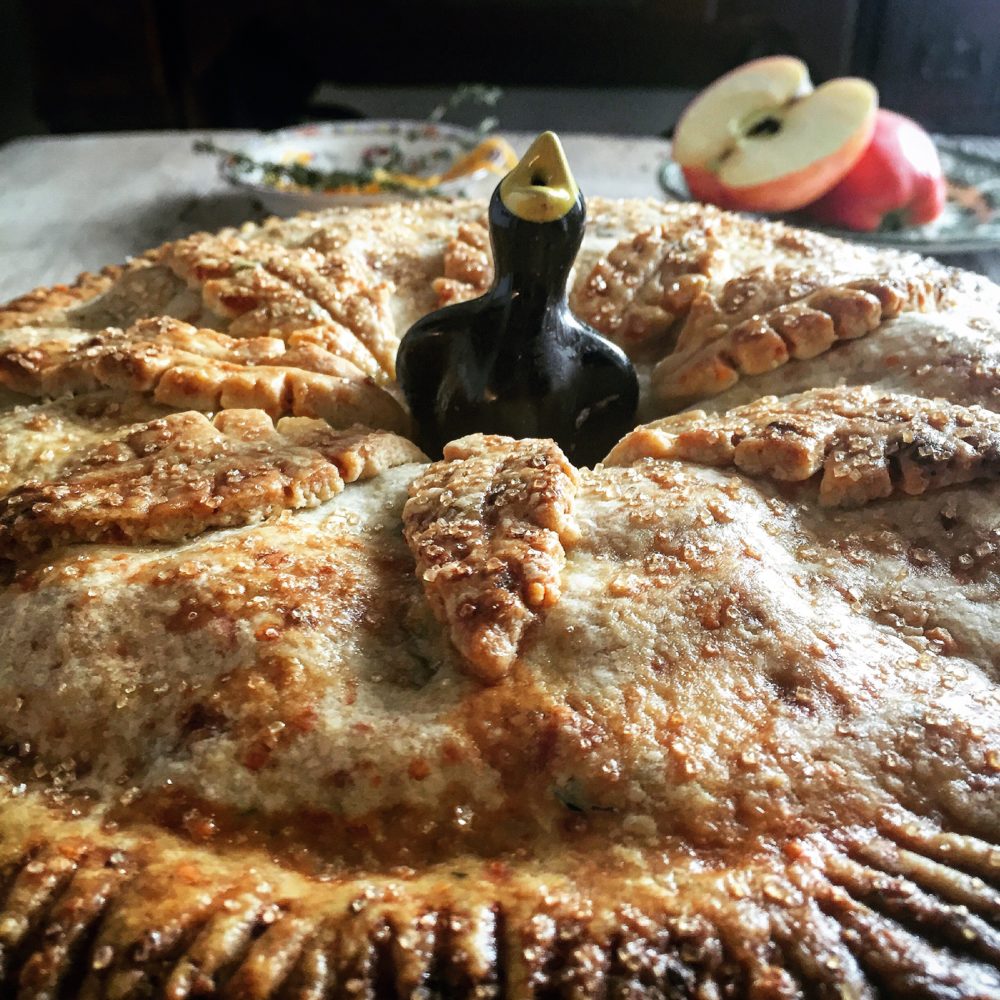 This classic pie gets an update with the crust. My no-fail, Perfect Pie Crust gets a few additions with the shredded cheddar cheese and fresh thyme. These work playfully against the sweetness of the apple layers flavoured with classic autumn spices. Always a hit! There's a reason I think that this pie reigns supreme for this time of year, with a healthy nod to pumpkin, of course!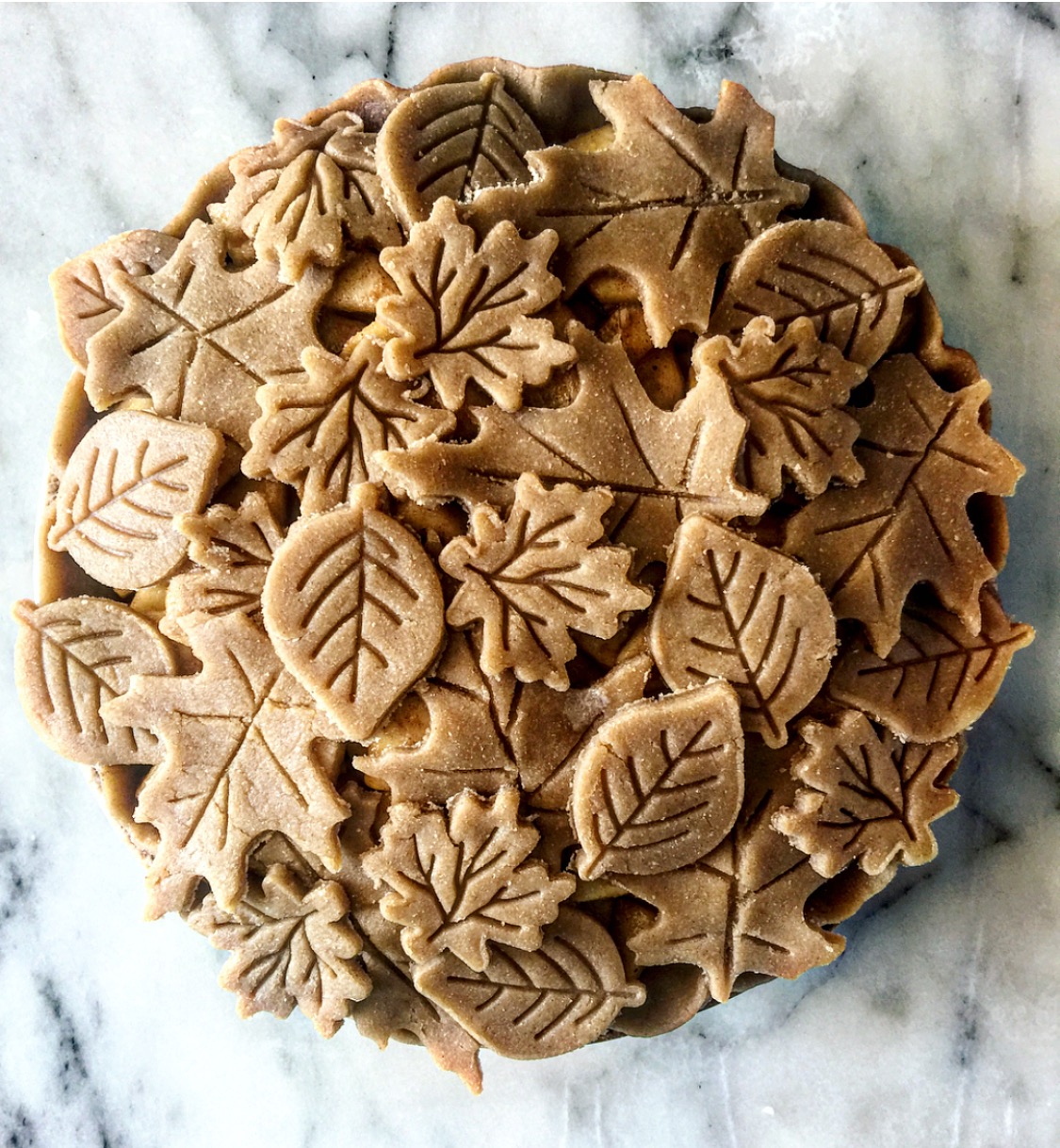 And if you want a fresh spin on this pie, try my new take on the crust. Instead of the savoury crust (which is bar none, simply sublime) I decided to make a cinnamon scented crust this week. I added 1 tbsp to the dry ingredients before I added the fats, when whizzing up the dough. I love it!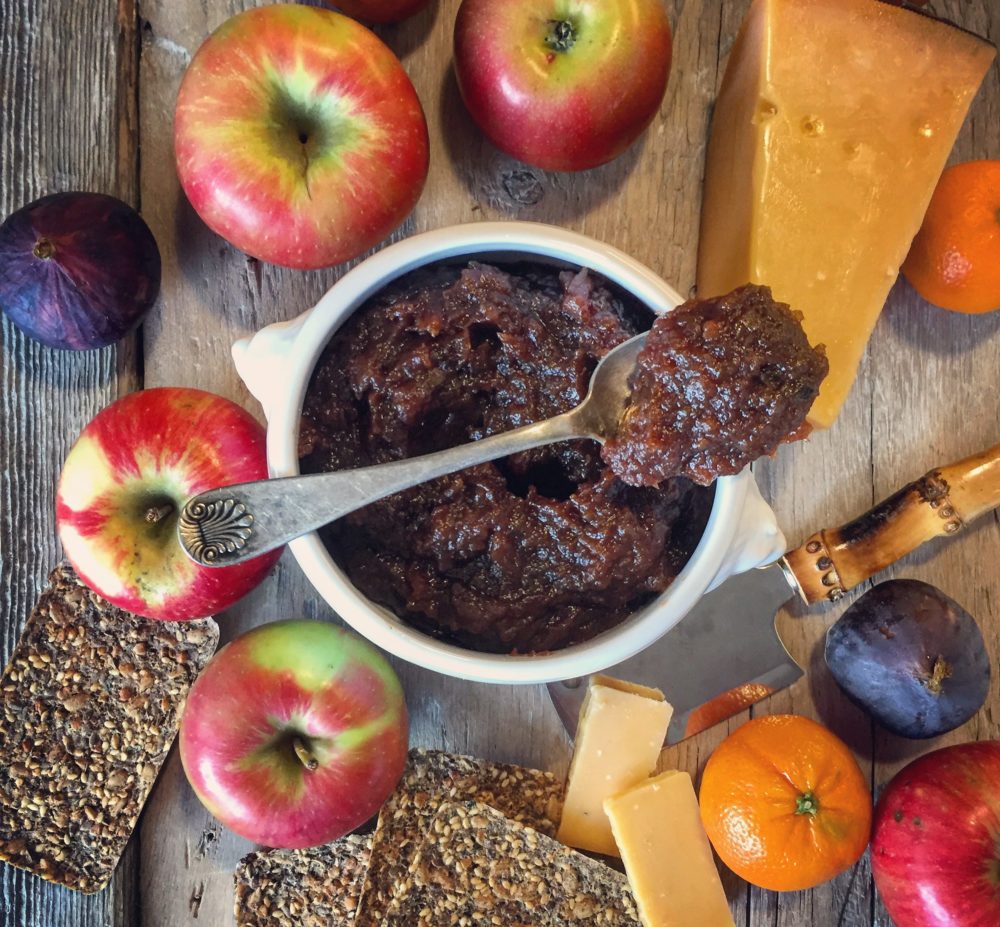 I love making this at the beginning of apple season and then having it to add to toast, oatmeal, filling for crepes, even as a side on a charcuterie board. It's rich, deep, spicy, and intense in the best way possible. Perfect as a dollop on cheddar cheese 🙂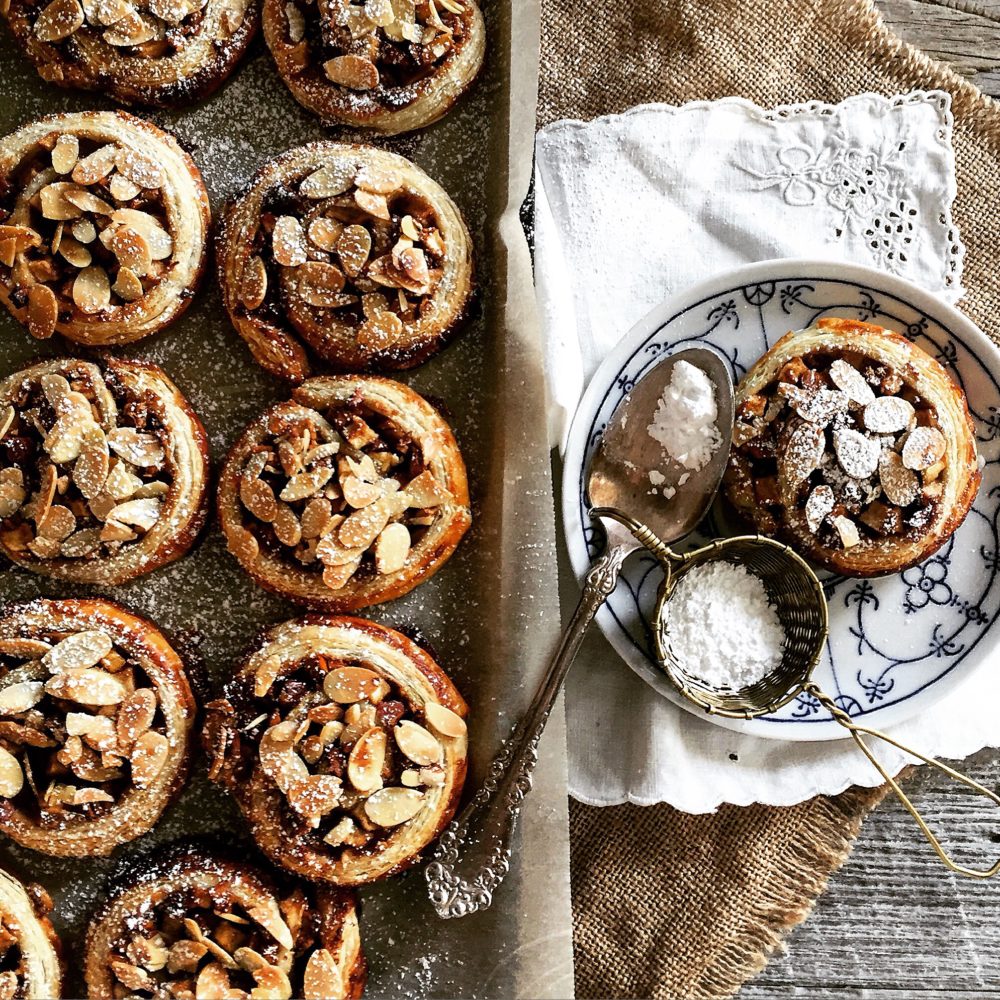 These lovely pinwheels with a nut and apple filling come together so easily thanks to good ole puff pastry. Always keep some pastry handy in the freezer, and these beautiful treats are only moments away. Perfect as a hostess gift, for an afternoon tea, or even with coffee for breakfast.
Yep, I took my apple butter and turned it into a pie!! Not unlike making a pumpkin pie, the flavours are simply divine! As a lovely contrast to the perfect sweetness of the pie, I garnish it with a lovely sprinkling of Maldon Salt. Trust me- it works!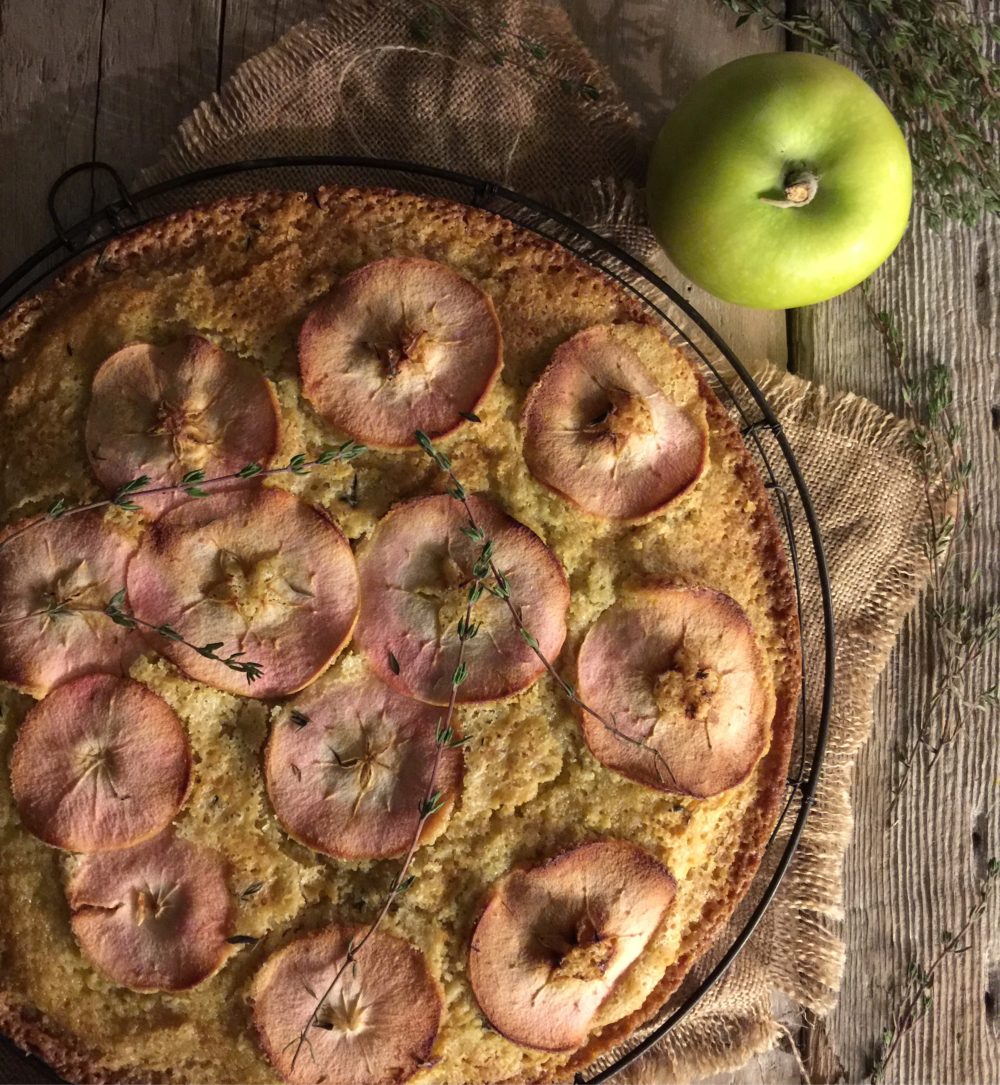 This basic olive oil cake is so easy to bring together. It is moist and tender, and lends itself to all sorts of variations. But the first one will always be apple. And if you can find the rosy hued apples, their interior flesh will bake up most brilliantly to give you a stunning dessert.
Sausage Stuffed Roasted Heirloom Apples
This is a fabulous treat of a side dish on your autumn and winter tables. Spicy Italian sausage is stuffed into tiny heirloom apples, like Lady Apples, if you can find them. But even if you are using a regular apples, just slice in half and hollow out a little bowl for the sausage. As they roast together, their flavours blend most amazingly, and the aroma is undeniable!. I've even used leftovers for breakfast, and loved them even more.
I've still got to share my Apple Strudel recipe. Yes, I'm German and I haven't even shared that recipe yet! Bad girl. But it's coming up soon, as well as a baked apple recipe that totally reminds me of my mom when she would make us baked apples for a quick dessert. And then something really fun: save your apple peels for this fun dessert. You'll have to wait for it 🙂
Love Jen
SaveSave
SaveSave