We are constantly being told to eat healthier. Lose the sugar. Drop the carbs. Avoid processed and packaged foods.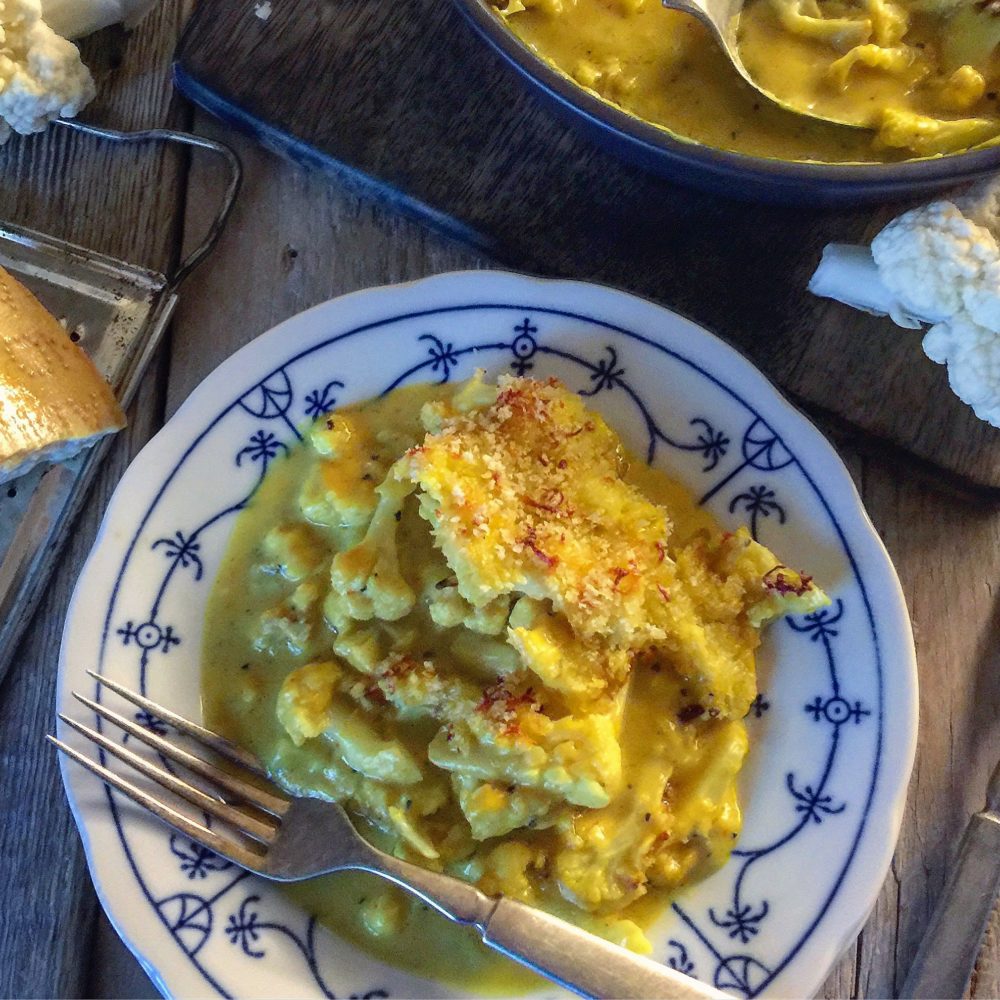 Eat more vegetables. Have meatless days. Throw gluten to the curb. Eat raw. Eat fermented. A barrage of 'suggestions' that from some sources sound so militant that they make you feel like a complete loser and hater of the planet if you don't abide by their wishes.
And I do agree with all of the above. In total moderation, as it works for your lifestyle, and is practical. Have I completely gotten rid of sugar? Nope. But I chose very deliberately where I will get it on a daily basis. I try to incorporate the 'healthier' sugars: coconut palm sugar, honey, maple syrup etc. We try to have more complex carbs rather than just the white stuff (even though the white stuff is probably more 'fun'!) We rarely purchase processed or packaged foods (but I'd be lying if I said never: chips!!) We do enjoy meatless meals, more than once a week. I try to bake with alternative flours when I can, so as not to irritate my belly (slightly gluten sensitive) I'm not really sure about the whole RAW way of life, it sounds good, but I do know I could never embrace it 24/7. Fermented foods make me happy. I call my basic ones the Fab Four Fermented: Kombucha, Kefir, Kimchi and 'Kraut!
And we do love our veggies. If I clean and cut up an assortment and have them ready to go in the fridge, Jim will snack on those all evening, quite happily. There are very few vegetables we won't eat. I'm not brave enough to tell you which ones we don't like, for fear of being judged, but let me tell you, the list is SMALL!
So, this dish totally supports my case. We all love Mac and Cheese. In all its forms. Ooey gooey cheese sauce, over pasta. Comfort Food at it's finest. And I'm not lying when I say, we could make it once a month easy. But as a perfectly acceptable, and yes, yummy, alternative, I throw in this dish. The cheese sauce stays put. I'm not one to find alternatives for CHEESE!! Just leave me my cheese. So, if the cheese (and therefore Dairy) is staying, then it is the pasta that needs to addressed. Sure I could use gluten free rice or quinoa pasta. But that's not the point. This is a way to get more veggies in the rotation. So step up, Cauliflower. I have often called cauliflower the Meryl Streep of the veggie world. It can do anything! In this case, act like pasta. It's just a matter of cutting the florets into 'penne' or 'macaroni' sized pieces. Not too small, not too big.
Instead of quickly steaming or boiling them though, I like to give them a quick roast. This seems to give them a great little 'crust' so that they hold their shape when drowned in cheesy goodness. I toss them in some olive oil, salt, pepper and a shake of paprika and roast them at 375 for only 10 or so minutes. Just to get them on the road to lightly golden.
The cheese sauce couldn't be easier. Butter, flour (sure go gf if you want!) and unsweetened almond milk become the bechamel sauce. I add a touch of mustard, and cayenne but this are totally optional. And then comes all that grated cheese. I don't go too crazy here: cheddar and fontina or gouda are gooda enough for me (did you catch that?!) Stir the florets in the sauce and you could serve it as is.
But to really take it to the next level, I put the whole mixture into baking pan, and cover with a quick crumb topping of melted butter, panko bread crumbs and parmesan cheese. Put the whole thing into the oven until the sauce is bubbling and the topping is crispy, and its done like dinner!! Sure, someone out there reading this is saying, 'Isn't this really just a cauliflower gratin?' Really, you are such a party pooper. If I want to view it as mac and cheese, why can't I??
Don't go crazy with the salt in this one. There is natural salt in the cheeses. Especially the parmesan. So here is another serving of veggies. And go on, you know you want chips for midnight snack.
Love Jen.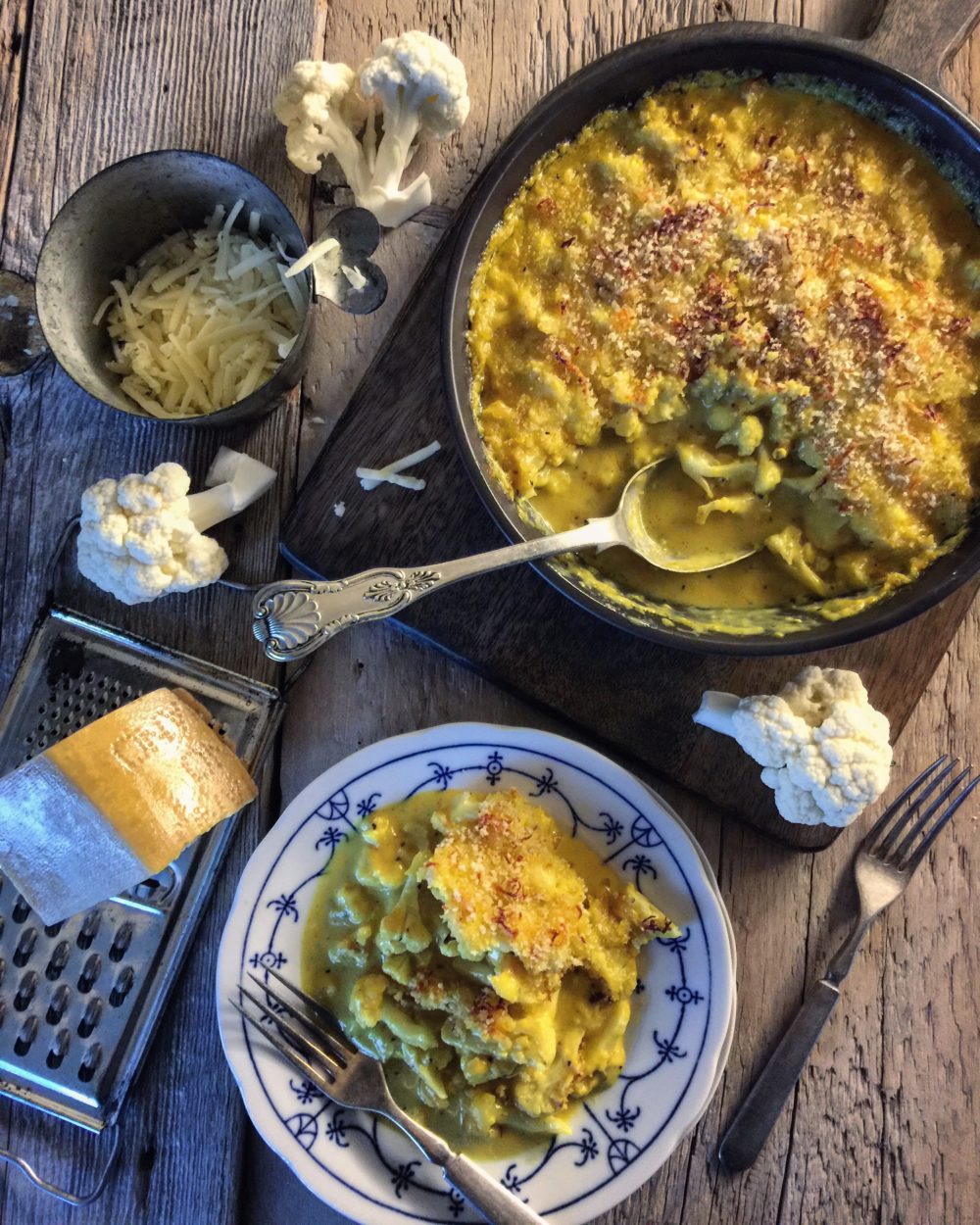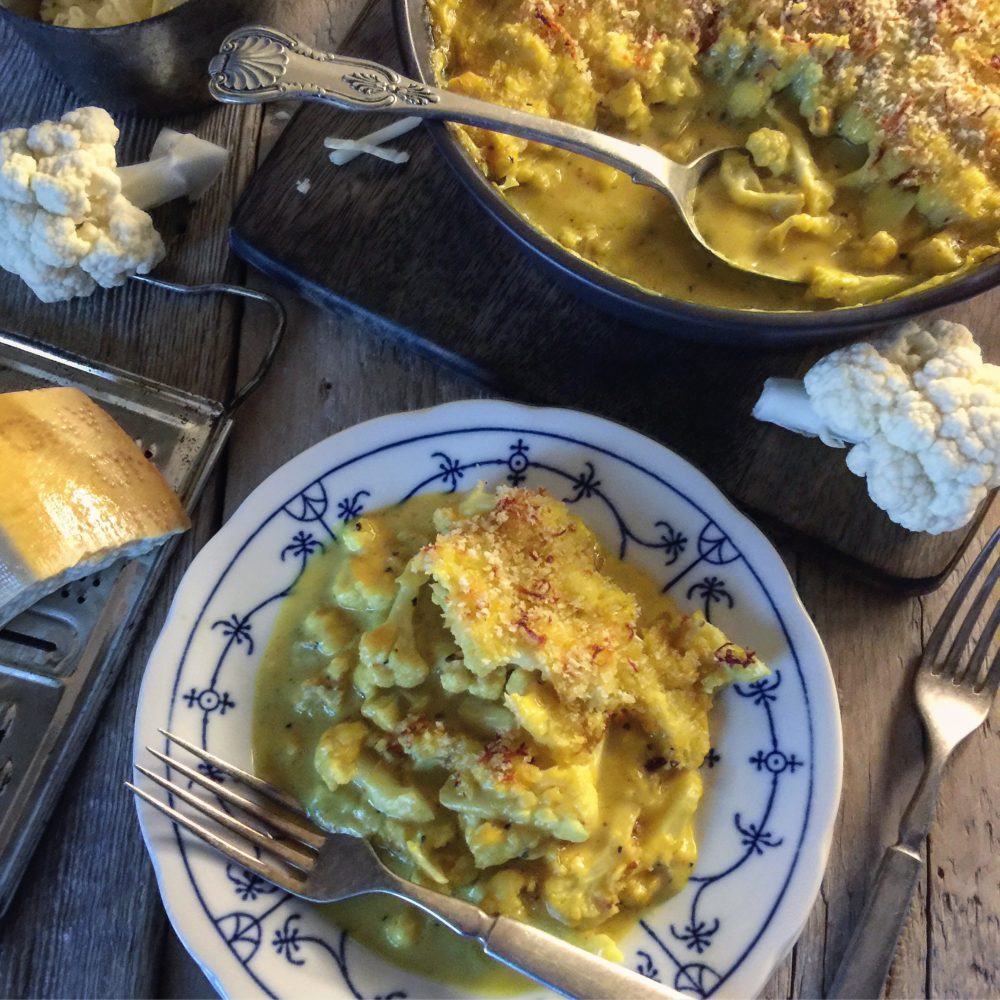 CAULIFLOWER AND CHEESE
A rich creamy cheesy sauce surrounds roasted cauliflower florets. A great way to get comfort and veggies in the same dish!
Ingredients
1

medium cauliflower

2

tbsp

olive oil

1 1/2

tsp

kosher salt

1

tsp

cracked pepper

1/2

tsp

smoked paprika

3

tbsp

butter

4

tbsp

flour

(can use a GF version if you'd like)

2

cups

unsweetened almond milk

(you can substitute any unsweetened milk you like here)

1

tbsp

dijon mustard

1

tsp

garlic powder

2

cups

shredded cheddar

, divided into two cups

1

cup

shredded mozzarella

(or gouda, fontina, monterey jack etc)
CRUMB TOPPING
2

tbsp

butter

, melted

1/3

cup

panko bread crumbs

1/3

cup

grated parmesan
Instructions
Preheat the oven to 375F

Line a baking sheet with parchment paper.

Divide the cauliflower into small florets. They shouldn't be too small, but rather the size of the cooked pasta that you usually use for mac and cheese. And don't discard the stems. Cut these up as well!

Put all the florets in a bowl and toss with olive oil, salt, pepper and paprika.

Spread out in the prepared baking sheet and bake in the oven for 10 minutes or so, until just turning golden and slightly cooked. Watch them. You don't want them cooked through, or they will become too soft later when baked again in the cheese sauce.

Take out of the oven and set aside.
IN THE MEANTIME, PREPARE THE CHEESE SAUCE
In a medium sauce pan, add the butter over medium heat. When just melted, add the flour and whisk constantly for one minute to cook the flour.

Add the mustard and garlic powder and stir for another minute.

Slowly add the milk, whisking constantly until smooth and starting to thicken, about 5 minutes.

Add one cup of the cheddar cheese, whisking until completely smooth. Then add the cup of mozzarella (or alternative cheese choice). Whisk until smooth and thickened.

Remove from the heat and carefully add the roasted cauliflower florets. Stir to completely coat.

Spray a baking dish large enough to hold the cauliflower and sauce, and turn the cauliflower mixture into the pan.

Sprinkle the remaining cup of cheddar cheese evenly over the cauliflower.

Combine the butter, panko and parmesan in a small bowl until well combined.

Spread evenly over the cauliflower mixture.

Bake in oven (350F) until bubbling and top has become golden and crispy. (20 minutes or so)
Recipe Notes
I really hold back on the salt in this dish. If you would rather, taste the cheese sauce before you add the cauliflower to it, and re-season if you'd like.
If you want some heat, feel free to add cayenne pepper when you add the garlic powder, I've even been nutty enough to add turmeric at the same time, cuz turmeric is so good for you. It will alter the flavour slightly, so be warned. The kids may notice.
SaveSave