I'll be honest, I just wanted a fresh take on my morning cup of coffee this morning.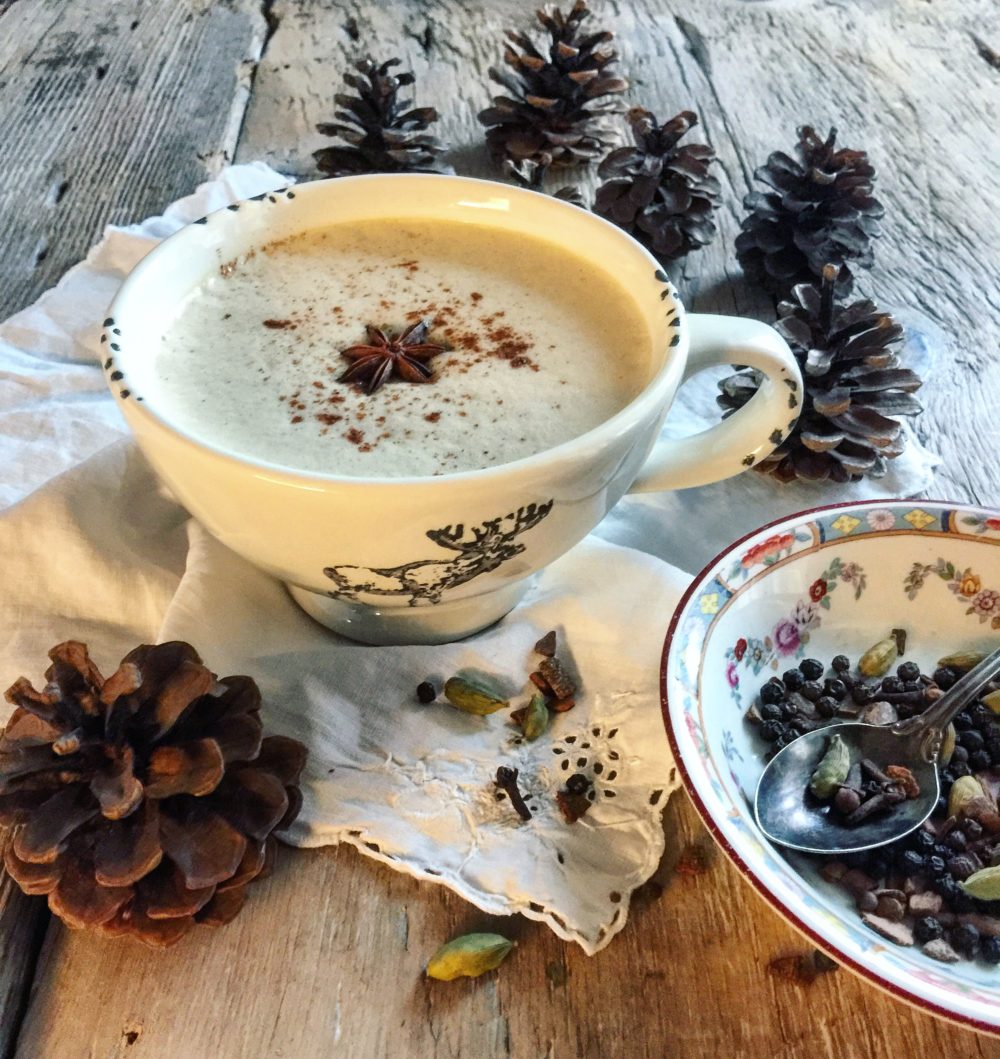 I didn't want it piled high with whipped cream, dripping in chocolate sauce or caramel syrup. But I didn't want just a cup of joe with cream. I can do that anytime. So, I went to my trusty Pinterest and did a search on 'coffee drinks'.
I scrolled and scrolled, same old, same old,…then suddenly I came across 'Butter Coffee'. Wha-at? I read through the Someday I'll Learn post, and was totally intrigued. Sure, the health reasons for each component are laid out nicely. But it's a Saturday morning, and I was admittedly more interested in yummy tasting, rather than searching based on my heart health.
And yes, the ingredients are not your typical coffee accoutrements. Butter, coconut oil, nut milk, raw honey, and vanilla extract. Butter was the most disconcerting. But not a deal-breaker. I love my butter. And the post even mentioned that using salted butter will give it that salted caramel taste. Butter, check. Raw Coconut oil, check. Nut milk, check. Raw honey, check. Vanilla: extract, powder, paste, take your pick. So I went about constructing my coffee. I first made up a pour-over, my go-to way for preparing one cup. I find it such a therapeutic way to prepare coffee- you have to be there, in the moment, to slowly, methodically pour the hot water over the grinds. But the result is a fabulous smooth cup of coffee.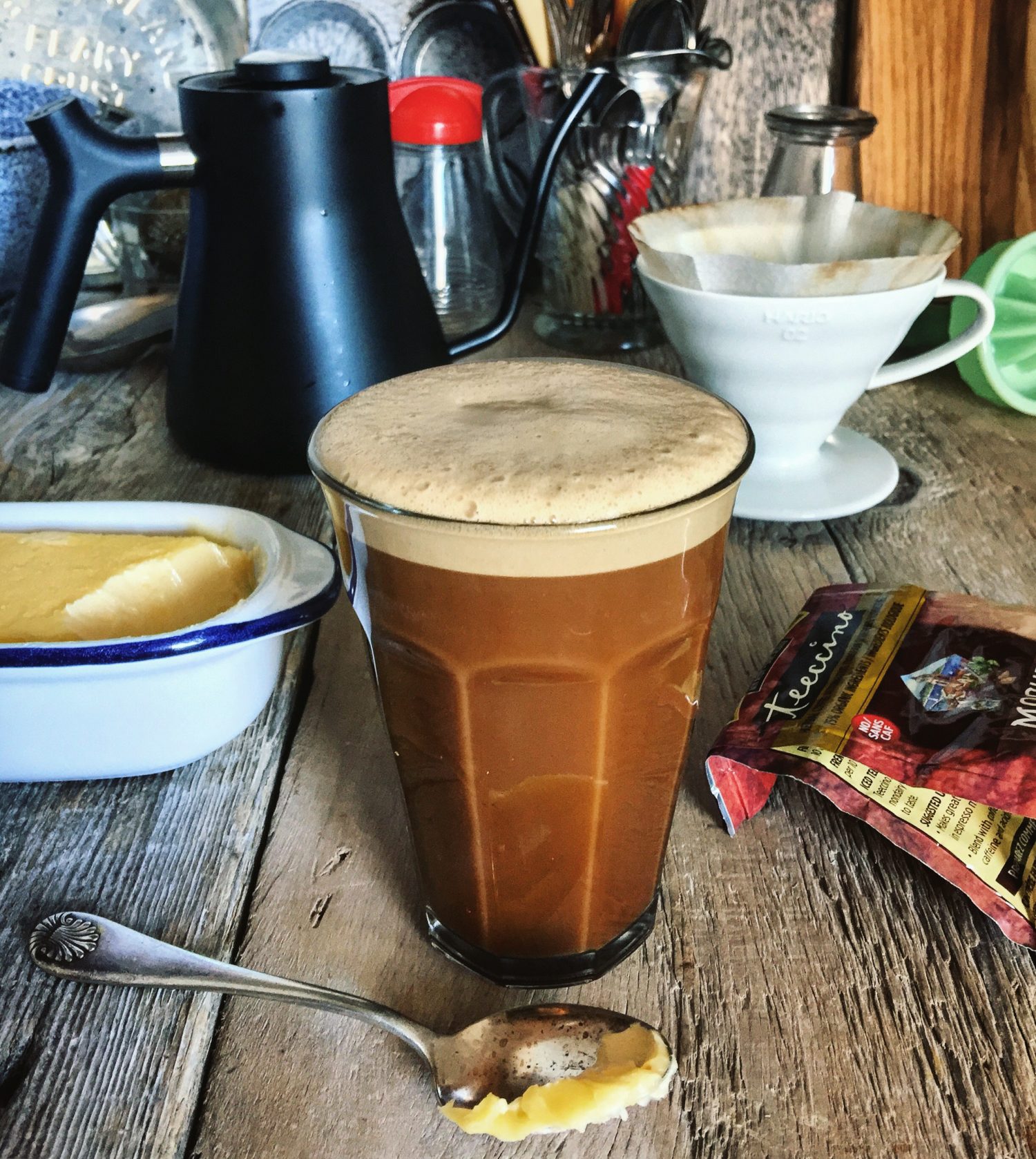 I put the coffee into a NutriBullet. Along with all the other ingredients. Organic butter, grass-fed if possible, because the Vitamin K that the cows get from grazing is good for clearing out your arteries, and then the healthy fat that butter contains can move through your body easily. Raw honey is filled with vitamins, antioxidants, minerals and enzymes. Get the organic kind from a good health food store. It's good for fighting disease, even cancer.
I whipped the ingredients together. Oh my, how creamy, foamy and tasty. And potentially messy. I learned this one the hard way, so you won't have to: make sure you have closed the NutriBullet container tightly! And if you don't have a NutriBullet or something similar, an immersion blender will work just fine. Either way, fabulously yummy. Also ideally, try and have your butter at room temperature. It will speed up the blending process without cooling down the coffee too quickly.
Try this, and let me know what you think. It is definitely a fresh way to have yummy and healthy coffee. And why not add ground cardamom or cinnamon? I'm trying that next! This morning I had it with one of my Pear and Chocolate Scones, reheated from a stash in the freezer. Go on, whip up a batch of these, you'll be very happy 🙂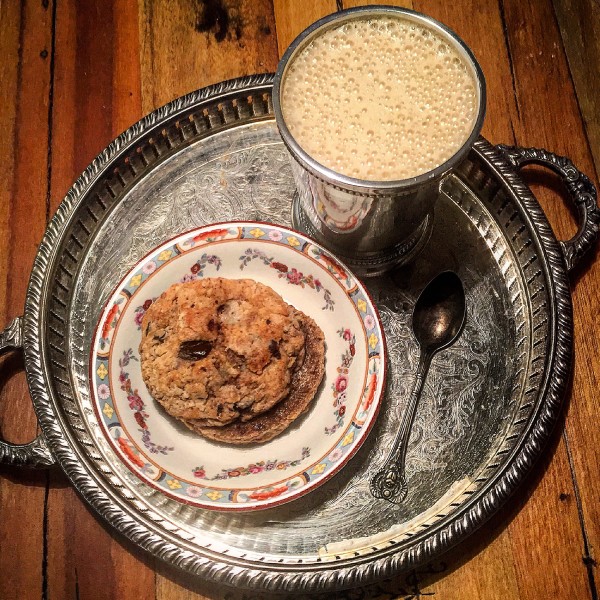 * Since this first cup, I now have this cup of coffee regularly. Sometimes I'll use my favourite non-caffeine coffee substitute because this is the one recipe that you will NOT be able to tell that you aren't drinking the real deal. And sometimes I will add freshly hand ground chai spices to steep in the pour over coffee as I'm making it. Then I'll just strain the coffee into the NutriBullet. Chai Butter Coffee. It's a thing!!
Love Jen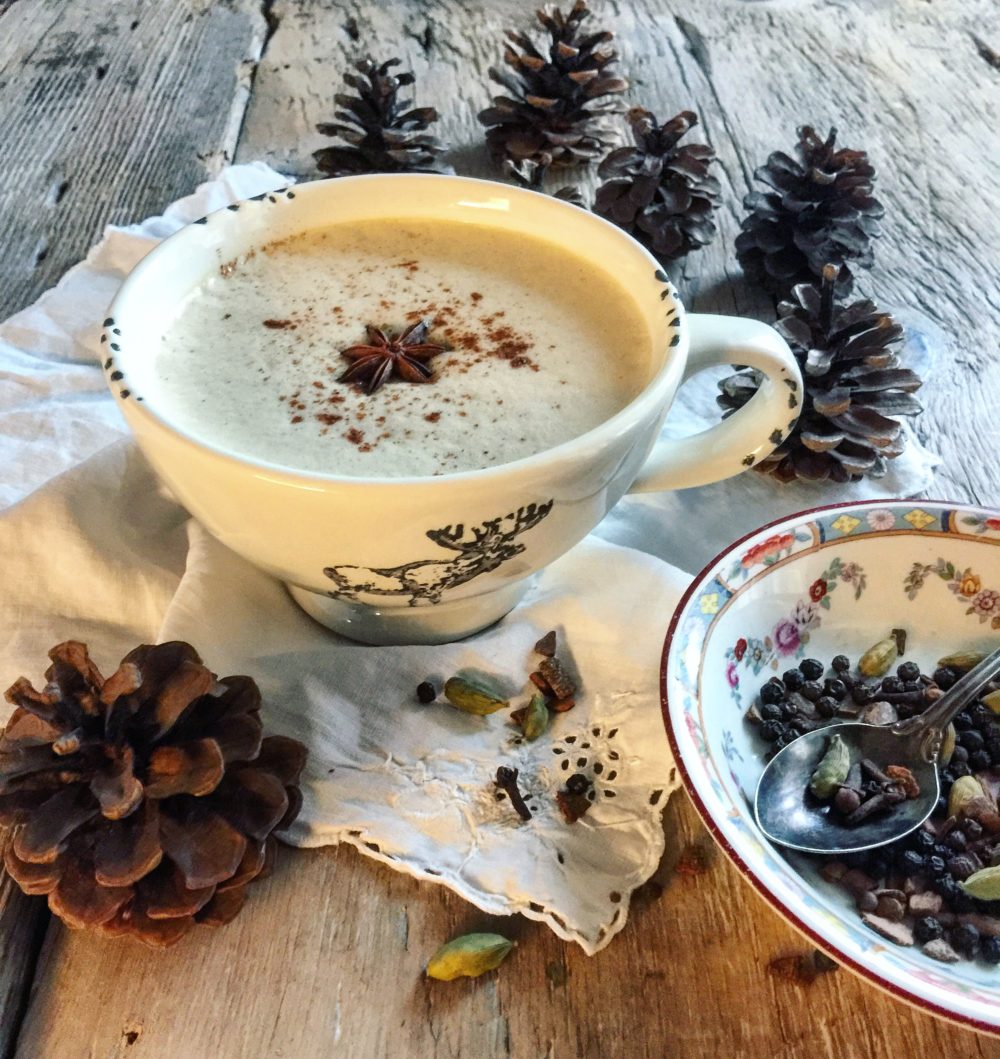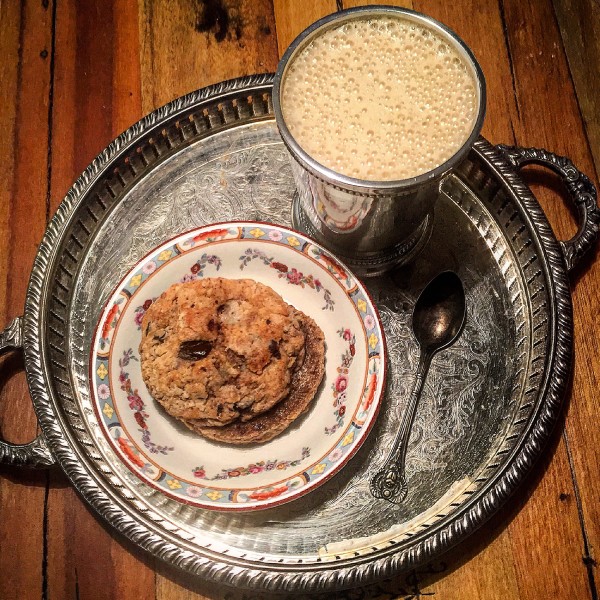 Game Changing Butter Coffee
A rich, creamy, foamy cup of coffee that will blow your mind!
Ingredients
8

oz

brewed coffee

I use the pour over method, but you can prepare it any way you'd like

1

tbsp

organic, grass fed butter

if at all possible, for the health benefits

1

tbsp

nut milk

I use almond, but you could use cashew or coconut

1

tbsp

raw, organic honey

this is non-negotiable: Do not use pourable, liquid honey- depending on the source, very little of it may be honey!

1

tsp

coconut oil

1

tsp

vanilla extract
Instructions
Place all the ingredients in a blender. Or use a frother or wand blender. Even a Nutri Bullet type works well. Just seal tightly since you will be putting it upside down.

Blend well.
Recipe Notes
You could make this with a coffee substitute like Teeccino or Milo etc. In fact, this preparation may make them taste even better!
SaveSave
SaveSave
SaveSave
SaveSave
SaveSave