This is the best time of the year. In my humble opinion. The colours, the crispness in the air, the blue sky, the fact that I can pull out the sweaters and tights.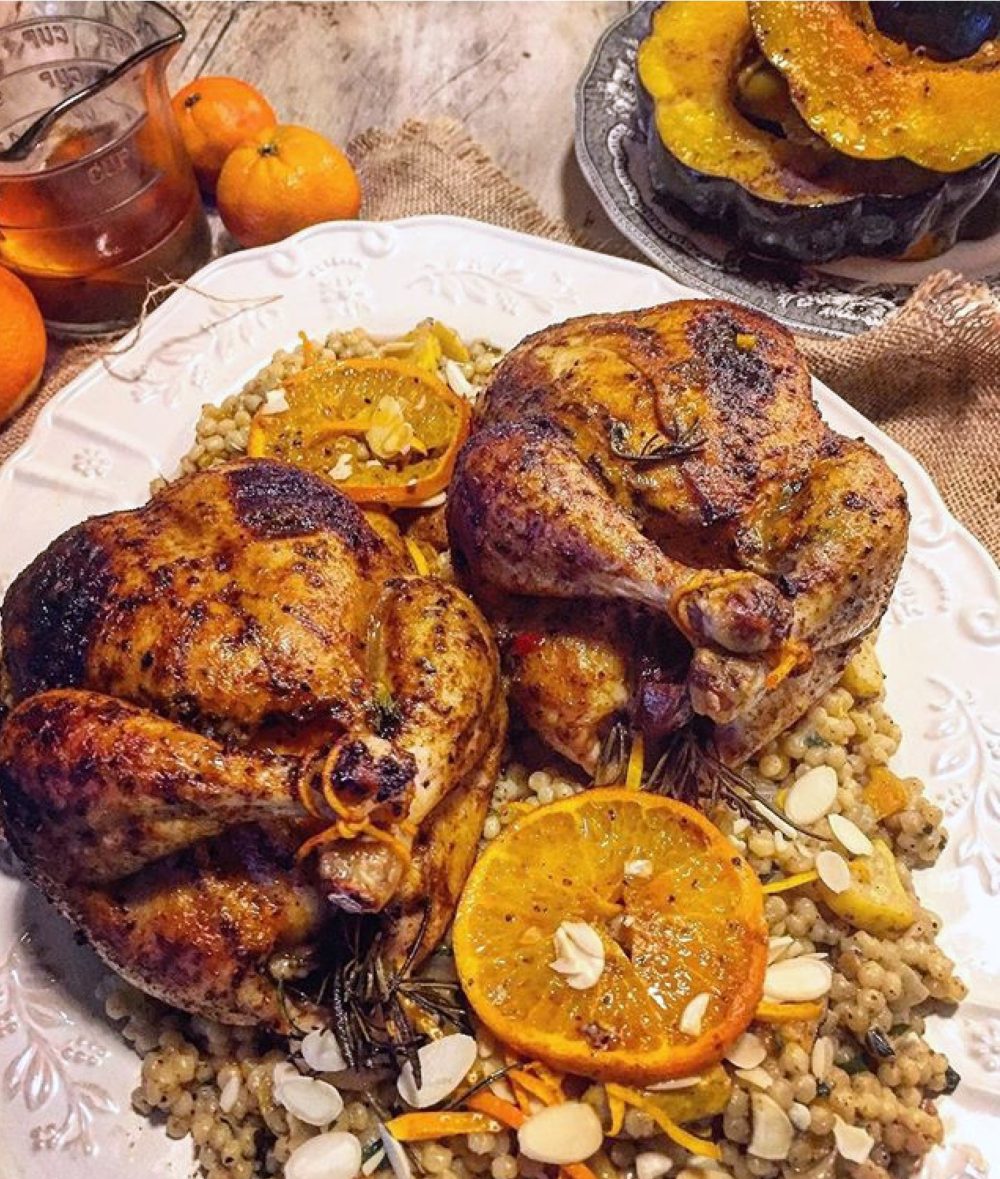 The evenings are cooler, there's a coziness that creeps into everything we do and see. Pumpkin Spice Lattes, Apple Pie, turkey and gravy… it's a food lover's dream of a season.
Our anniversary is right in the middle of all this October goodness. I wanted so much that our wedding photos would have that glorious backdrop of changing leaves and autumn flowers. Even though it had rained the whole week leading up to the wedding, the day of was that picture perfect Autumn day that I had imagined. We got married out in Niagara on the Lake, a quaint, Victorian town filled with gingerbread houses and surrounded by majestic trees of all sorts. The perfect spot for what I had envisioned. The fact that some of the best of the best Ontario wineries are scattered all through the area, didn't hurt either!
So every year on our anniversary you can most likely find us hiking, or exploring whatever neighbourhood or countryside has the best fall foliage, and farm fresh veggie stands. This year was no different. After a breakfast of crepes (Jim's favourite) we headed up Airport Rd, north of Toronto, and followed it as it wound it's way to Blue Mountain and Collingwood, Ontario. Along the way, the road dipped and peaked, giving us the most amazing vistas of golds and reds, russets and oranges, with pine trees breaking up all the warm hues. We stopped and bought apples, collected leaves, and maybe even grabbed a pint or two in Creemore!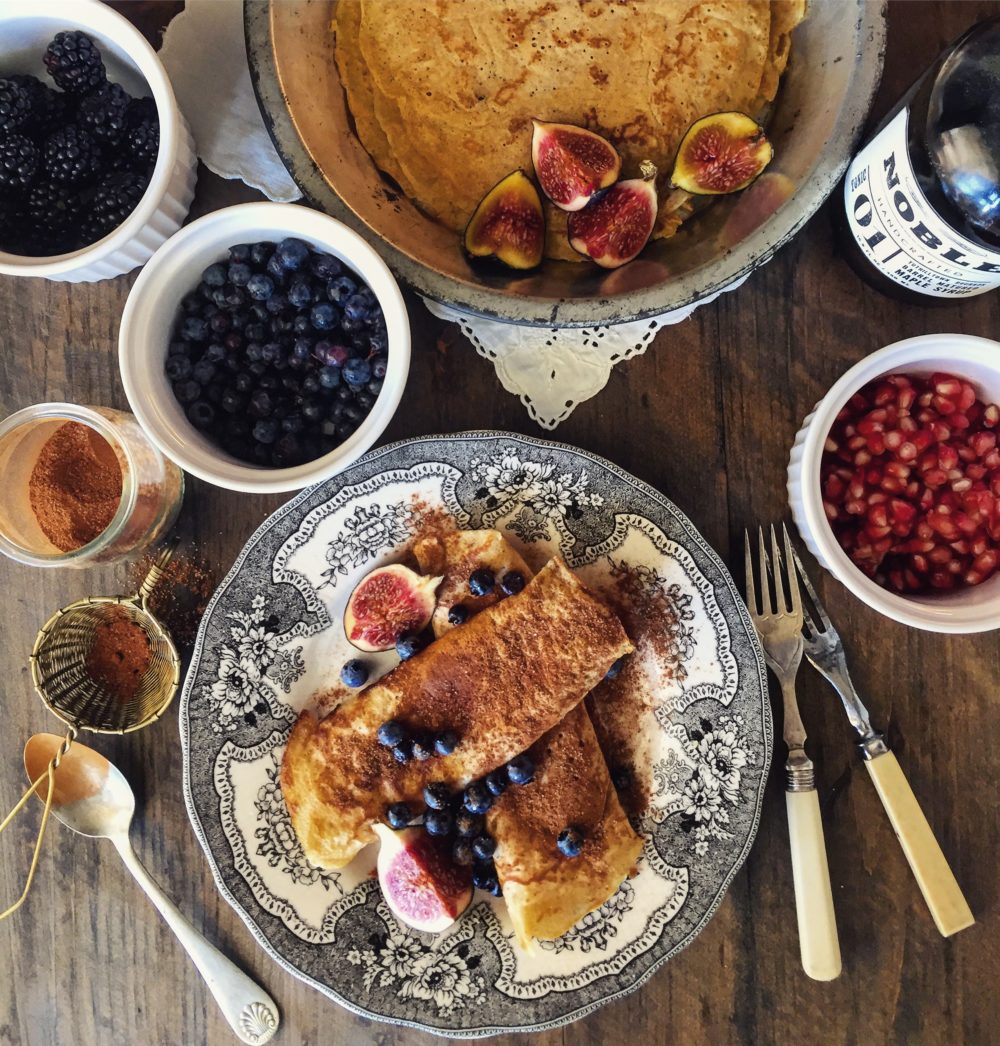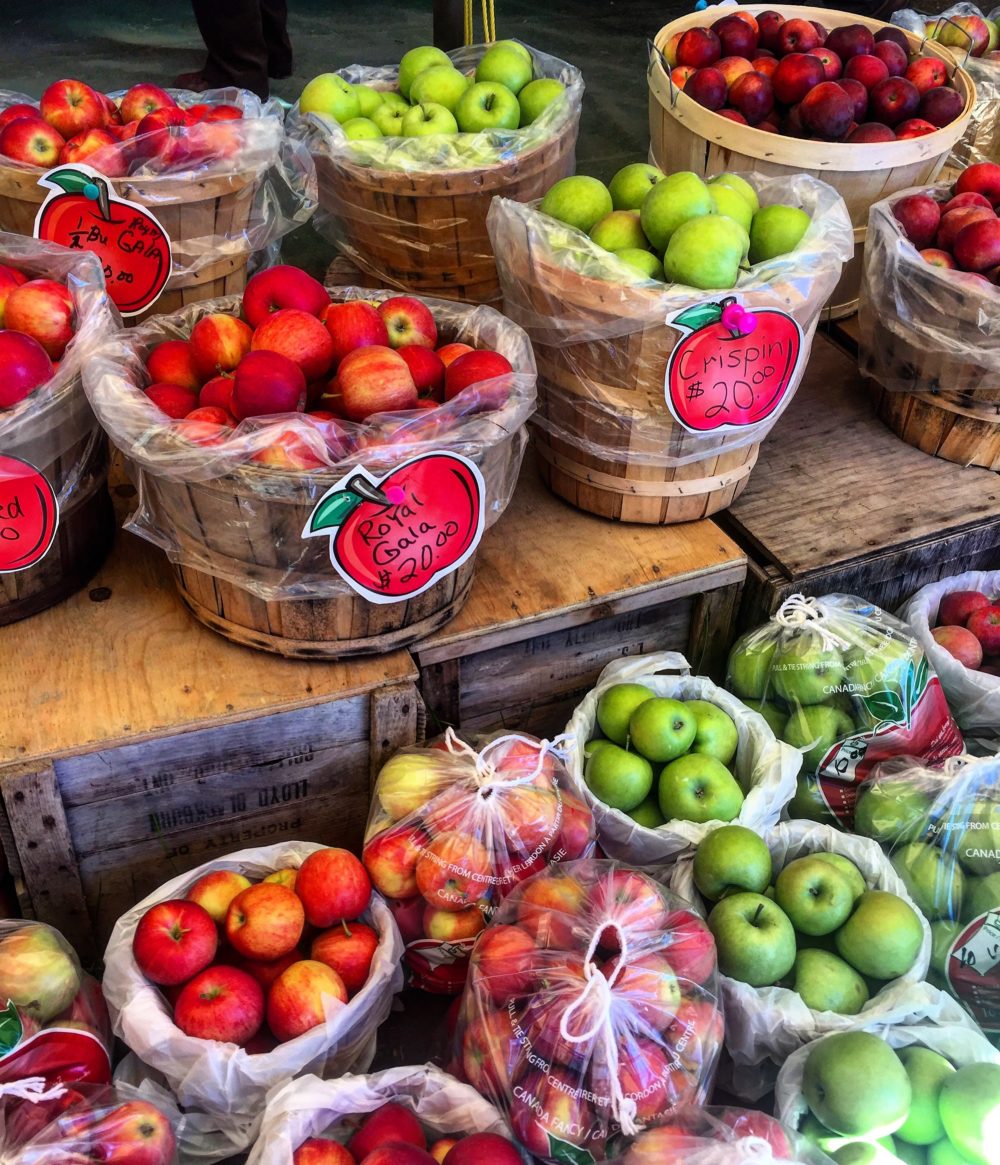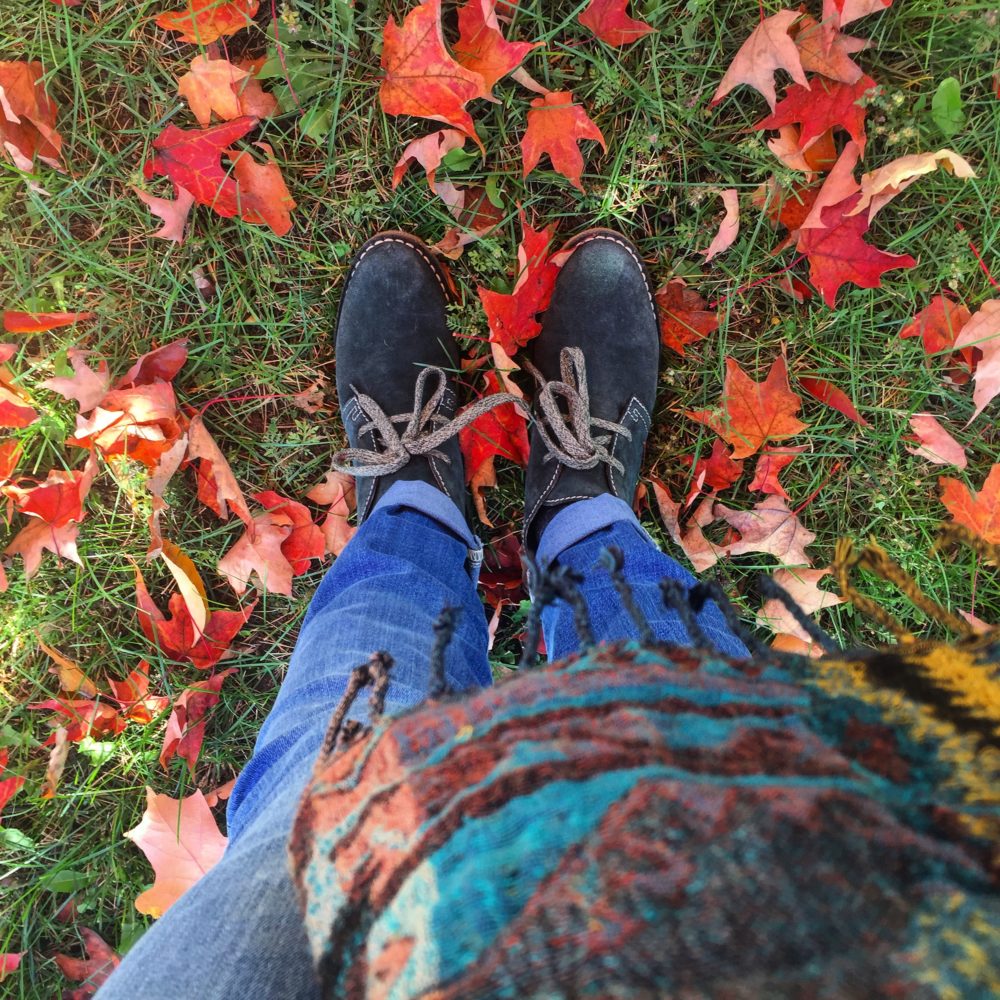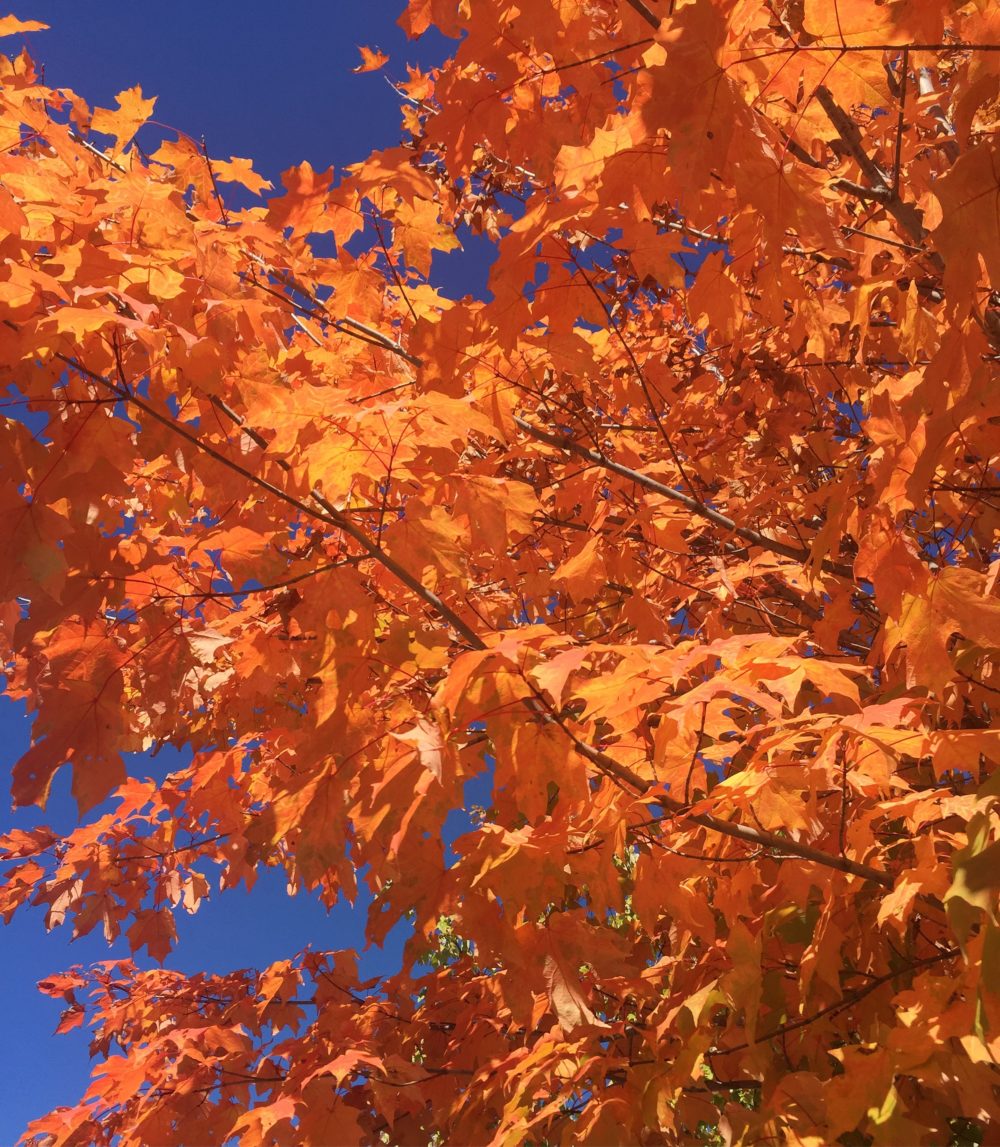 Because I knew we would be out all day, I decided to make our anniversary dinner the evening before. And I made this! It's turkey season, so I am craving turkey with gravy, stuffing and all the fixings. But I'm not about to go through all of that for just the two of us. Well, not this time anyway! So I figured, let's just do a variation on a theme. Wouldn't cornish hens be a lovely alternative? Individual, personal sized, and well, just such a great presentation. Everyone gets dark meat and drumsticks, albeit cute little ones! Then I figured, if I wasn't going to go the traditional route with stuffing and gravy, then I might as well totally switch up the flavours.
So out came my trusty tube of Entube Harissa paste. I let it set the mood. Moroccan. So I stuffed the little hens with dates, garlic, and halved clementines. And I would do a basting glaze of the harissa, white wine and some chicken stock. And since I was going Moroccan, why not serve these little hens on a bed of couscous? I could roast off some veggies, and add some nuts and mint and it would be a lovely substitute for mashed potatoes. I opted to roast off an acorn squash, so that it could be our salute to the season.
I was so happy with the result. Spicy, hot, sweet, crunchy, all the textures covered. The hens were juicy thanks to the constant basting with my fabulous basting sauce. I did add some butter and herbs under the skin as well which flavoured the meat and added to keeping it moist. I roasted them on a bed of cross cut acorn squash, garlic and orange slices, just to continue the citrus theme.
I decided to used Israeli or pearl couscous, just for the fun of it. It cooks up so easily, like pasta, and I used stock as the simmering liquid. Sautéed onion and garlic, chopped and sautéed pattypan squash, sliced dried apricots, almonds and shredded mint brought the dish to completion. So aromatic! Speaking of which, the kitchen was a party for my nose!
Leftovers came together in a casserole of the couscous, squash and pieces of the meat. Added extra mint and nuts, with a touch of stock to bring it all together. What is it about leftovers that almost taste better than the original meal!?
So the next time you have a special dinner coming up, why not try cornish hens? And why not visit Morocco at the same time!!
Disclaimer: in the photo below, the butter under the skin wasn't soft enough to spread without breaking the skin. I figured it would just melt and spread. I was wrong! Before it had a chance to spread out, the butter roasted in place, charring the skin with its presence. It didn't affect the flavour at all. But it really didn't make for the best photos!! Oh well. Won't let that happen again…hopefully. I'm not perfect. Not even close!
Love Jen.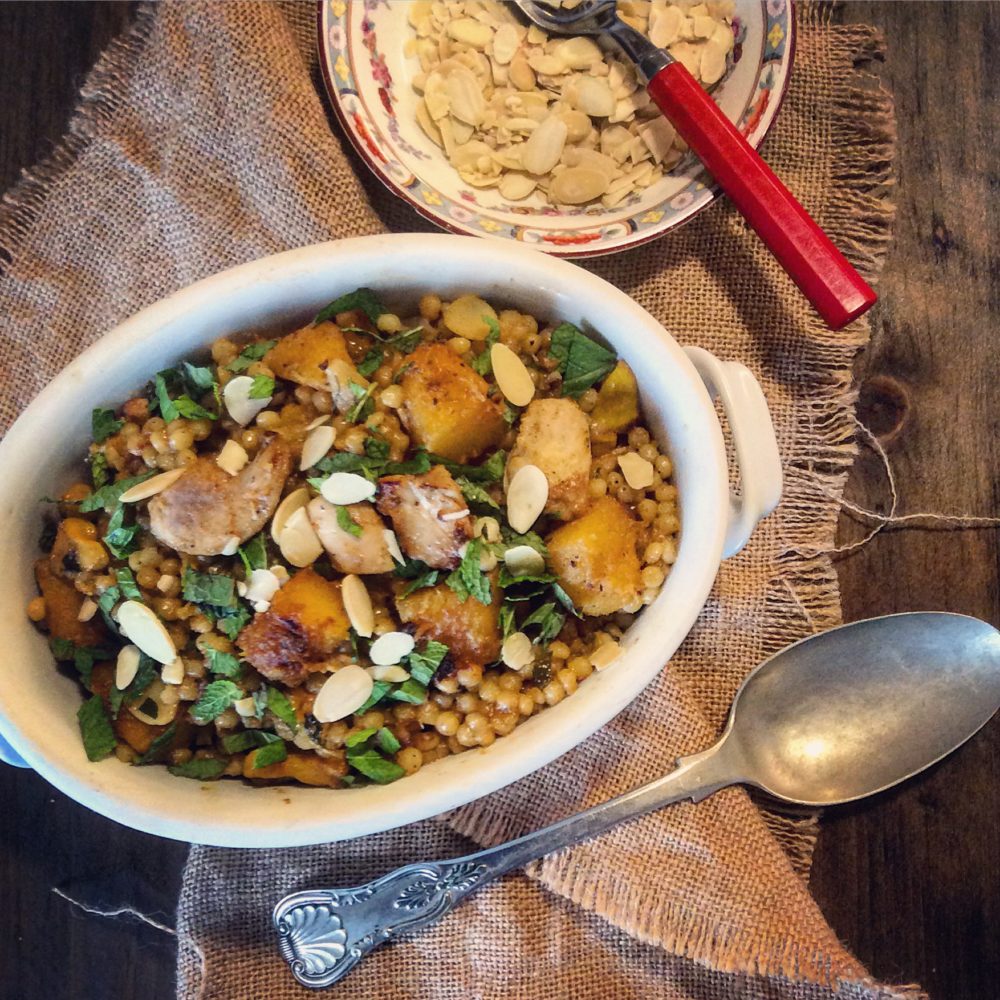 HARISSA CORNISH HENS STUFFED WITH DATES AND CLEMENTINES, WITH MOROCCAN PEARL COUSCOUS
An exotic twist on a traditional meal. Cornish Hens basted in an Harissa sauce, stuffed with sweet and citrus, and served over a veggie packed pearl couscous.
Cook Time
1
hour
15
minutes
Total Time
1
hour
25
minutes
Ingredients
2

Cornish game hens

, patted dry with paper towels

4

thin slices of butter

, softened to room temperature

3

sprigs each of fresh rosemary

, leaves removed and loosley chopped from one sprig

8

large cloves of garlic

, peeled

2

small clementines

, scrubbed well and cut in half

4

medjool dates

, cut into eighths

Extra virgin olive oil

Salt and freshly ground black pepper

½

cup

dry white wine

½

cup

chicken broth

1

tbsp

Entube Harissa paste

, or more!

2

large navel oranges
COUSCOUS
1

cup

pearl or Israeli couscous

2

cups

chicken or vegetable broth

2

tbsp

olive oil

1

small yellow onion

, coarsely chopped

1

garlic

, minced

2

tsp

ras el hangout

1

tsp

each

, salt and pepper

1

tsp

hot chili flakes

(optional)

1

cup

pattypan squash

, quartered

1/2

cup

small cauliflower florets

1/2

cup

sliced dried apricots

1/4

cup

plus 1tbsp sliced almonds

1

tbsp

chopped mint

1

tbsp

chopped parsley
Instructions
Preheat oven to 450 degrees F.
CORNISH HENS
Pat the hens dry with a paper towel. Use your index finger to loosen the skin on the top of the hen and slip a thin slice of butter under the skin on top of each breast. Add half of the chopped rosemary leaves in and push around to spread out the butter carefully. Repeat for each hen. Place 2 garlic cloves, 2 of the chopped dates and the two halves of one clementine into each cavity, pushing the clementine in tightly. Tuck one sprig of rosemary into each cavity as well. Truss the hens by tying the wings and legs.

Rub each hen all over with some extra virgin olive oil, then sprinkle with salt and freshly ground black pepper.

Lay out the sliced navel oranges around the bottom of a roasting pan. Add the garlic cloves throughout. Lay the two hens, breast sides up, leaving room between each so that the skin can brown evenly.

Place the hens in the preheated oven and roast for 25 minutes.

While the hens are roasting, whisk together the chicken broth and wine and harissa paste in a bowl.

After the hens have been roasting for 25 minutes, reduce the oven temperature to 375 degrees F. Gently pour the broth/wine mixture over the hens and continue to roast for 30-45 minutes, basting the hens with the juices at the bottom of the pan every 10 minutes or even less. The hens are done when an instant-read thermometer inserted into the thickest part of the thigh registers 165 degrees F and the juices run clear. If you would like the skins to be even more burnished, broil for a couple more minutes, watching closely to prevent burning.

Carefully remove the hens and pour the juices from their cavities back into the roasting pan with the orange slices. Transfer the hens to a platter, remove the trussing string, and tent with aluminum foil.

Stir the juices in the roasting pan around, breaking up some of the lovely cooked orange flesh into the juices.

Pour the juices from the roasting pan into a saucepan and boil for about 5 minutes until the liquid is a thin sauce-like consistency. Serve the hens whole per person (or cut in half lengthwise and place cavity-down on each serving plate, if serving 4 people). Drizzle the sauce over the hens and garnish with fresh herb sprigs and a slice of orange. Serve immediately.
COUSCOUS
While the hens are roasting you can start on the couscous.

Heat the olive oil in 2 quart saucepan over medium heat. Add the onion and saute for 4 minutes or so, until turning translucent. Add the garlic and stir for another minute. Add the ras el hanout, the salt and pepper, and hot chili flakes if using, and stir to coat.

Add the pattypan squash and cauliflower florets. Cook, for about 3 minutes, just to get the outsides burnished to a golden.

Add couscous and saute, stirring constantly, until well coated and aromatic, about 2-3 minutes.

Add broth and bring to a boil. Reduce heat to medium-low and simmer until just tender, about 10-12 minutes.

Re-season with salt and pepper if desired. Add the apricots, sliced almonds mint and parsley. Serve.
Recipe Notes
I state that this can serve two. If appetites are smaller, or the cornish hens are especially generous, this will serve 4, by slicing the finished birds in half.
Feel free to swap out the veggies for the couscous. If you only have carrots and zucchini, go for it. What about roasted pieces of pumpkin or squash added to the finished couscous before you add the apricots and almonds? Yumm!