The first time I ever tasted honey cake, I was in high school. General Amherst Highschool, Amherstburg, Ontario.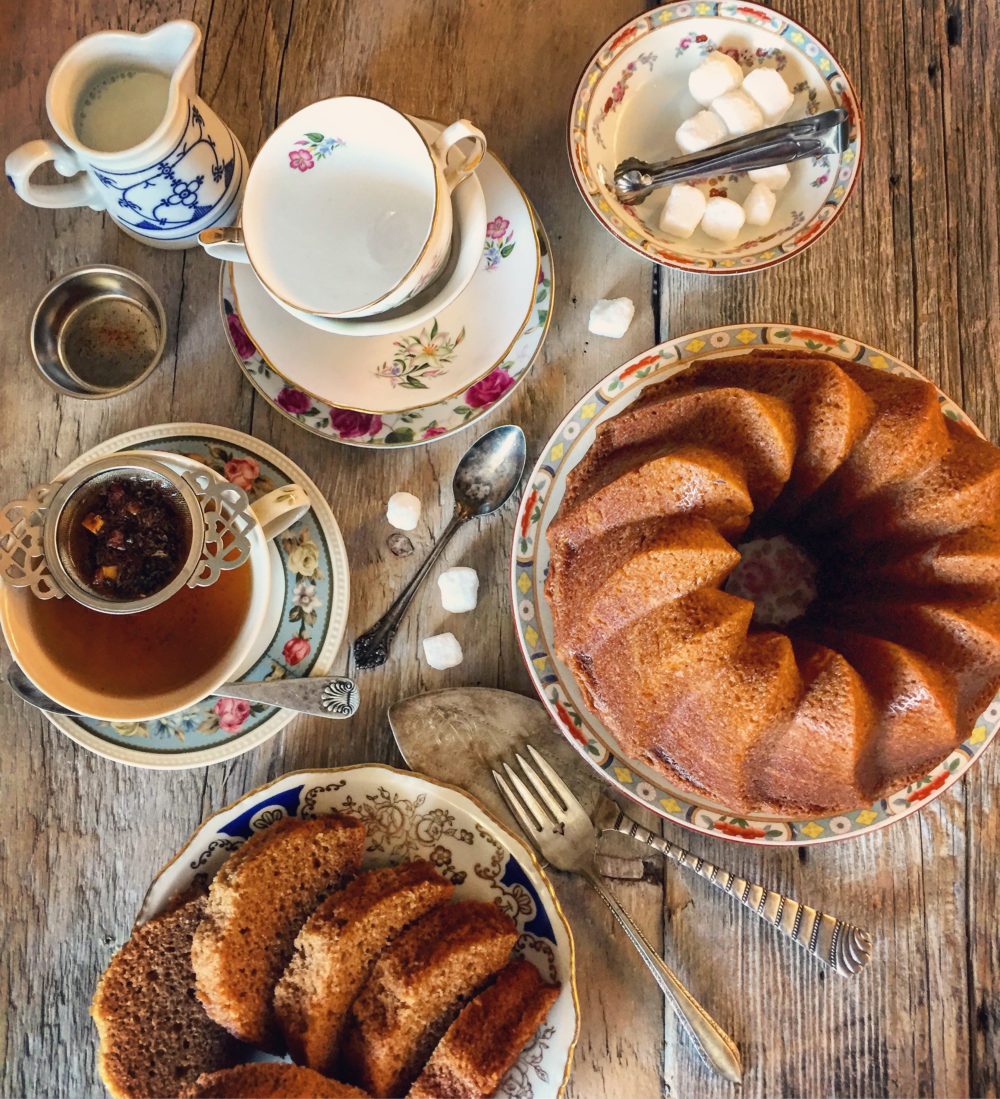 A classmate, Ivan, had brought several slices to school for lunch, baked and wrapped up for him by his Ukranian mom. When the wrapping was removed, the heady fragrance of the honey and spices hit me, point blank. I was hooked and I hadn't even tasted it yet!
Naturally Ivan shared those slices with us, his eager classmates. It was amazing! Uber moist, deep honey and spicy flavour, and the richest whiskey coloured piece of cake I'd ever seen. From that moment, he became a rock star in our estimation: our connection to a very special cake. And trust me, his mom was kept busy baking for all of us.
At the time it never dawned on me to ask his mom for the recipe. I was the eater, not the baker. And next thing I realized, I was an adult without that honey cake.
Going forward, I compared every spice cake recipe to this one. There was something just so special about it. Many recipes just fell short. Either they were too dry, not spicy enough, not 'honey' enough. You know what I mean.
And then a few years back, I went again on the mission to find that keeper recipe that would live up to my memories of that fantastic cake. And guess what, I found it. I found it on Chabad.org, a website dedicated to Jewish cooking, culture, etc. I found it and it is called Lekach. The recipe had all the expected spices, as well as some lovely extras: coffee and whiskey. Well, I was intrigued. I mean, whiskey!!
It turned out perfectly. Moist, spicy, honey, depth from the coffee and whiskey. I have to admit, I increased the amount of whiskey, and decreased the amount of orange juice in the recipe. Cuz I like whiskey! And it gets better with age. Wrap it up tightly in plastic wrap, and put it in an airtight container, and the next day you will be floored at how wonderful it is. If I get a craving for this cake, I have no problem stopping and baking one up: its a one bowl and whisk kind of recipe. Cut it up and freeze half, you won't regret having this kicking around.
I realize that for some, this is a seasonal cake. Traditionally it is baked in the Autumn for the days leading up to the Jewish holiday of Yom Kippur. But why should we confine such a wonderful cake to just a week or so of the year? Why, I ask you? Mind you, I feel the same way about gingerbread! Should I get a petition started? How do you feel about baking or cooking special dishes, even though no where near the time when traditions dictate they be served? I'd love to hear your thoughts.
Love Jen.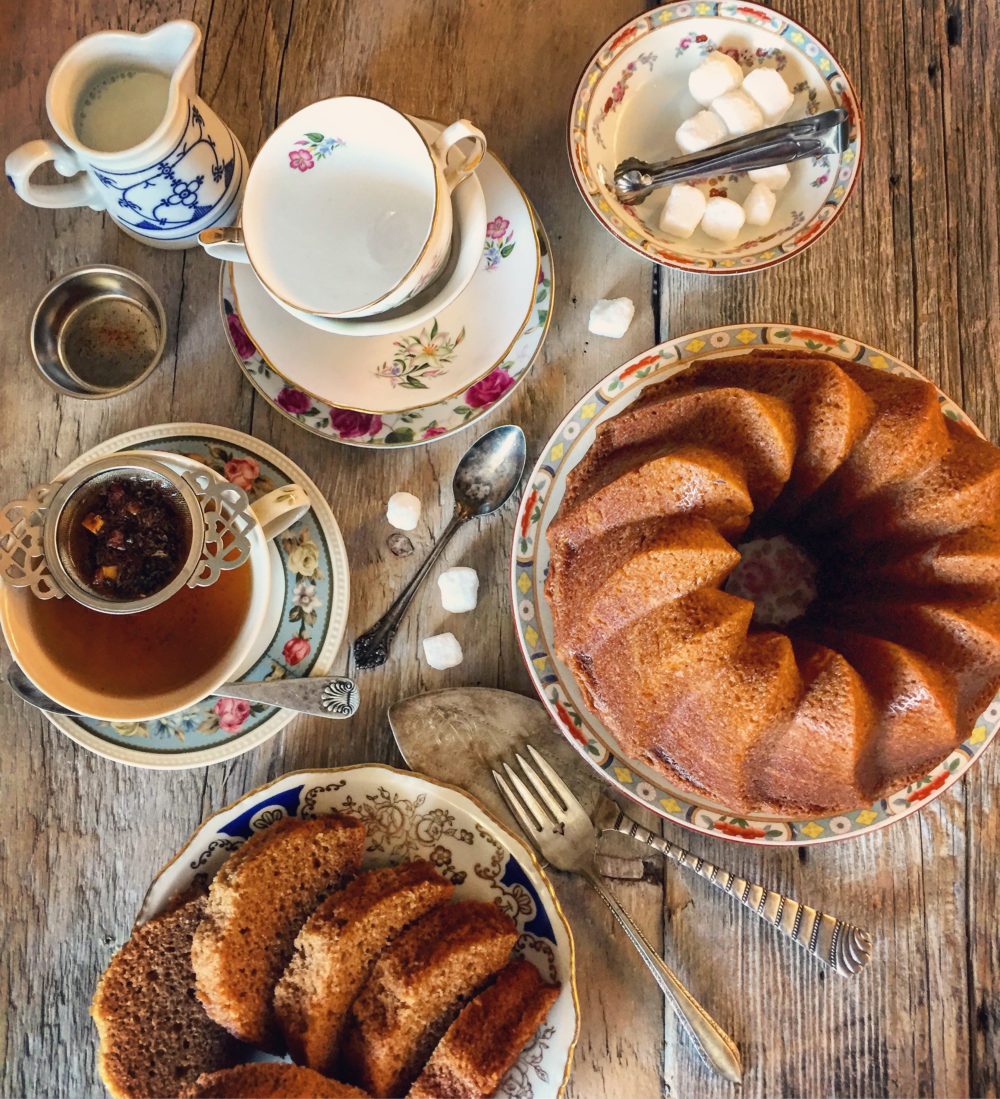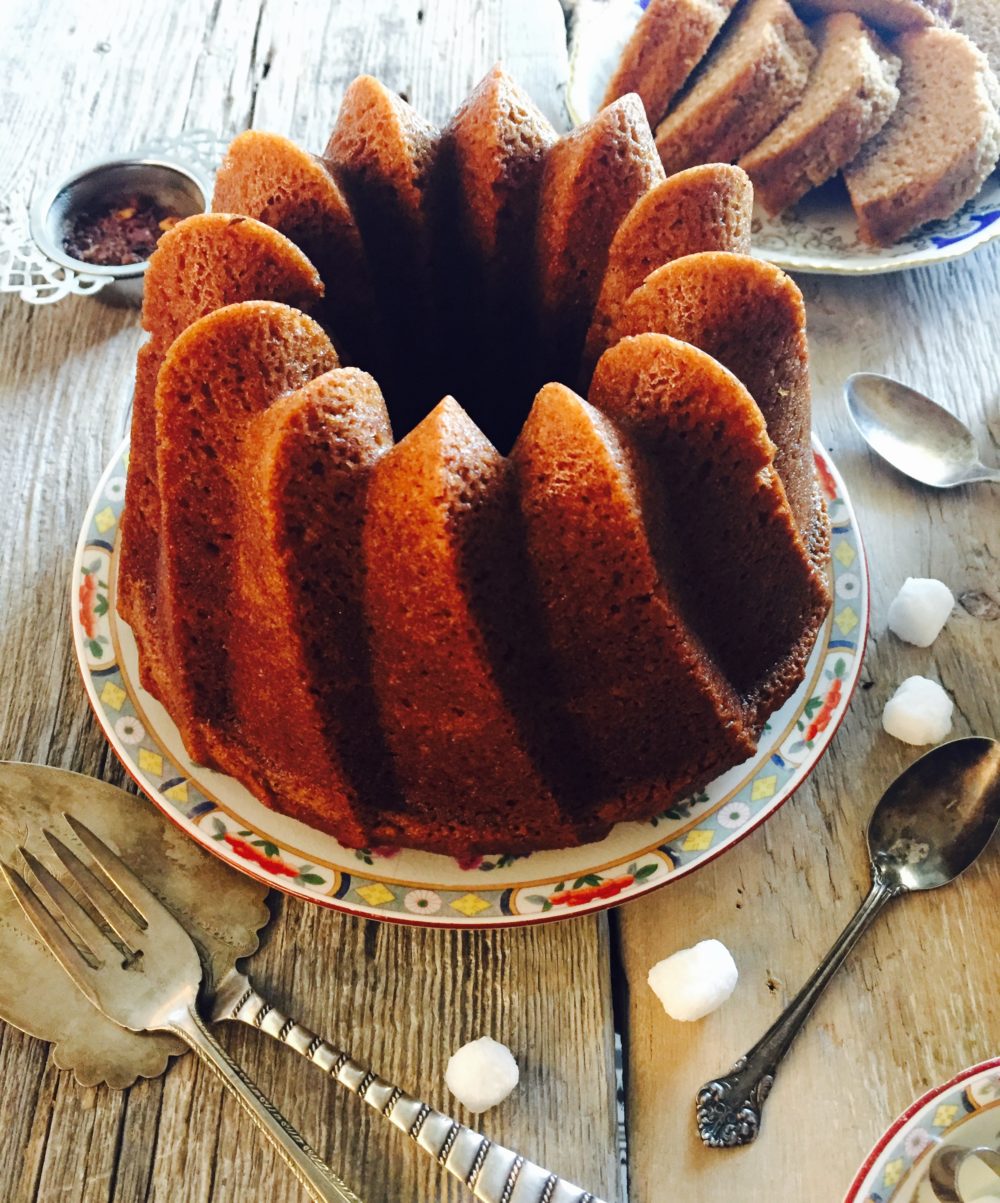 HEADY HONEY CAKE
An extremely moist, spicy honey cake with the added depth of coffee and whiskey
Ingredients
3½

cups

all-purpose flour

1

tablespoon

baking powder

1

teaspoon

baking soda

½

teaspoon

salt

4

teaspoons

ground cinnamon

½

teaspoon

ground cloves

½

teaspoon

ground allspice

1

cup

vegetable oil

1

cup

honey

1½

cups

granulated sugar

½

cup

brown sugar

3

eggs

1

teaspoon

vanilla extract

1

cup

warm coffee or strong tea

1/4

cup

orange juice

1/2

cup

whiskey

(successfully substituted this with either coffee, tea, orange juice or applesauce, according to the original recipe source)
Instructions
In a large bowl whisk together flour, baking powder, baking soda, cinnamon, cloves, salt and allspice.

Make a well in the center and add the rest of the ingredients. Using a strong wire whisk or an electric beater on low speed, mix until you get a thick, smooth batter.

Pour batter into well-greased pans. This recipe makes quite a lot of batter, so depending on the size pans you use, you may have some left over. You can pour the leftover batter into another pan, or into a cupcake tin and make some honey cupcakes.

Bake at 350° F until a skewer comes out clean, approximately 50–60 minutes for a bundt pan. Oven temperatures vary tremendously, and the type of pan you use also influences baking time, so do the toothpick test rather than relying on the clock.
Recipe Notes
In the original recipe, the amount of orange juice is 1/2 cup, and the whiskey is 1/4 cup. I inverted these amounts. Cuz I like whiskey. Feel free to switch them back if so inclined. It will still taste good.
Adapted from Chapad.org
SaveSave
SaveSave
SaveSave