For August we were exploring The Basque Country, A Love Letter in Recipes from the Kitchen of Txikito.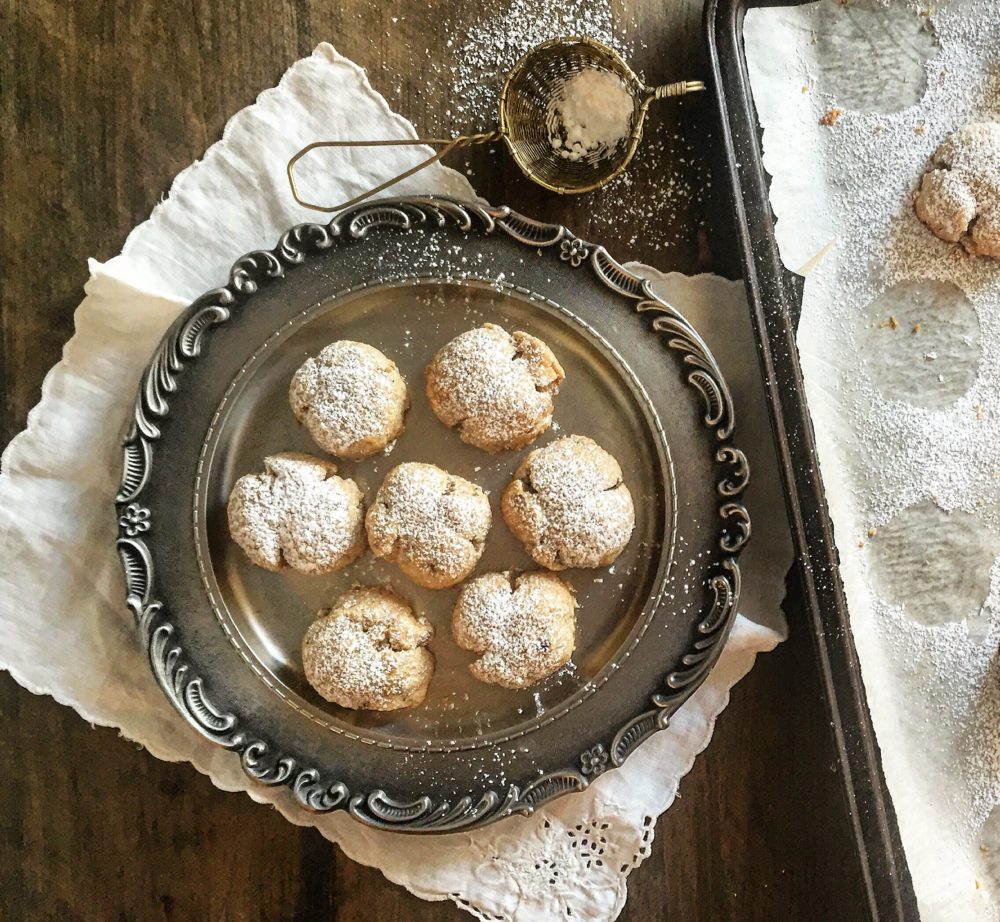 It is written by Alexandra Raij and Eder Montero, and we are using it for the Rainy Day Bites Cookbook Club.
At first I thought, oh, a book that will be similar to Spanish tapas cooking, with southern French/ Mediterranean influences. But I was so wrong. Basque cuisine is rich, earthy, vibrant, and most unique to itself. This book tells the story of the author, Alexandra, who has Argentinean roots, and whose father had a Basque friend that cooked up a storm for the family. She took those riotous, happy memories of cooking together as families with her to NYC, where she applied to work at a new Basque restaurant opening up. There she met the sous chef, also from Basque Country, whom she would eventually marry. She teaches us that Basque is not just a remote area in the north of Spain where they speak their own unique language (a language forbidden during Franco's regime) In the cities that language was kept alive "mostly through culinary vocabulary and music, and behind the closed door of txokos, the private gastronomic clubs where Basques cook together."
I quickly discovered that what appeared as simple meals or dishes, were much more complex than I expected. These would be (for the most part) recipes that I wouldn't be whipping up at the last minute. This book taught me that simple does not mean easy!! As Alexandra points out very early on, "Basque food makes you a better cook. It teaches you to respect ingredients, embracing and amplifying their natural flavours…It forces you to unlearn bad habits and pay attention to details."
I can honestly say, I didn't do this book justice, this month. I will be the first to admit it. And yet, I have sticky notes all over the book. There are so many recipes that call out to be made. Why didn't I? Was it because it was the middle of summer and often the evenings I thought I'd be cooking, we ending up being outside? Was it because what was fresh and in season didn't easily suit the recipes I wanted to try? Was it that I wasn't devoting the time needed to understand and do the recipes justice? Or all of the above? And more? I apologize for not being able to share with you all the recipes that made my heart sing this time around. I did try a couple. One for the most amazing french fries/fried potatoes with chorizo and sunny side up eggs. Yes, it sounds deceptively simple. But it was way more than a typical fried egg and potato dish. The sauteed chorizo created the perfect oil to fry the eggs up in- the edges became lacey and coloured by the spicy oil. Jim loved the dish.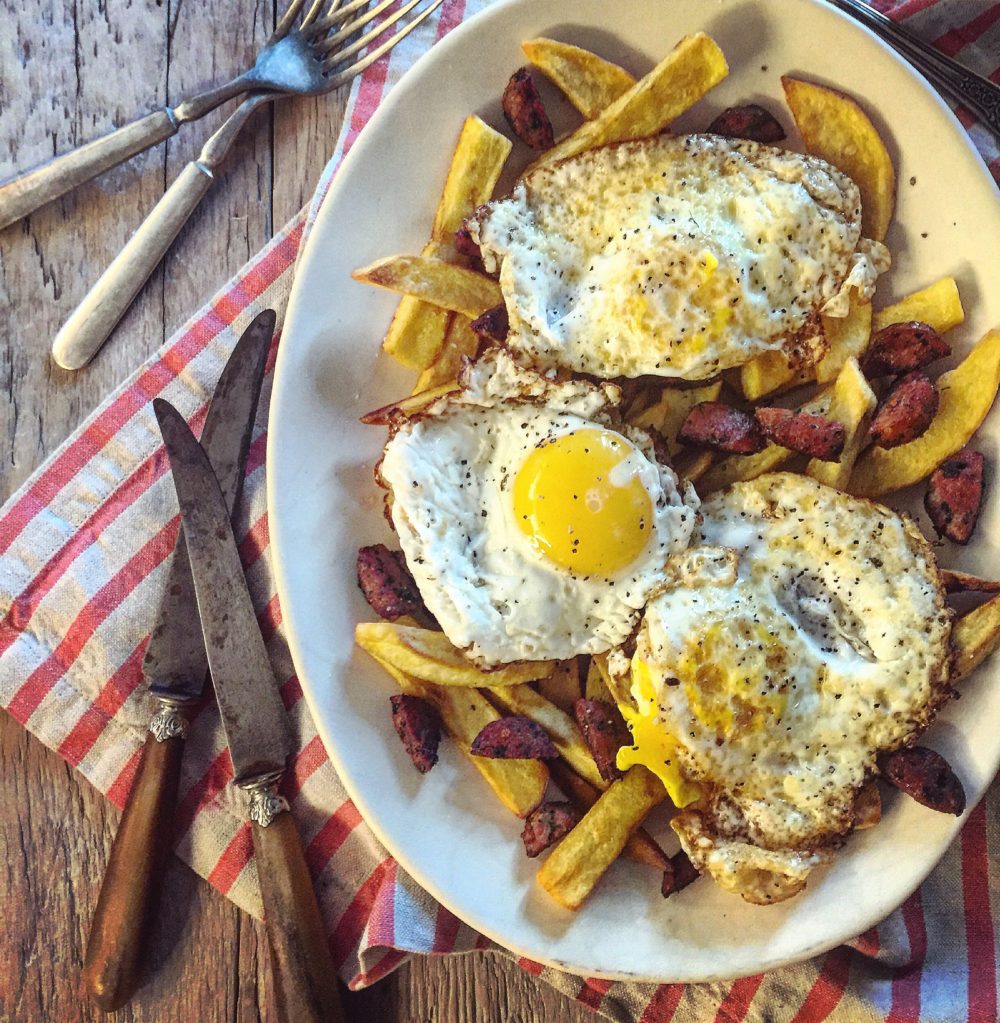 The other recipe I tried was this one. Polvorones, or Basque Spice cookies. I made it because I craved to do some baking. I had all the ingredients, and the recipe reminded me of other European nut cookies: a crumbly, almost shortbread texture, and not overly sweet. The recipe comes together soooo easily. And yes, they melt in your mouth. I could have eaten the whole baking sheet of those little goodies. While it is noted that these are usually baked around holiday in December, I have absolutely no problem baking them now!! Why do we leave so many yummy desserts and dishes for such a short window of enjoyment? When these are prepared in Basque Country, they are wrapped in printed tissue paper to keep them from crumbling.
I will still return to this book. I have to make the Ham Croquettes, the Poached Leeks with Chopped Egg, the Gratin of Belgian Endive and Basque blue cheese, the Poached Monkfish with Garlic Soup, the Walnut Semifreddo with Salted Chocolate Sauce, and the Basque Cake- a true masterpiece!! And I will make these cookies, often.
Love Jen.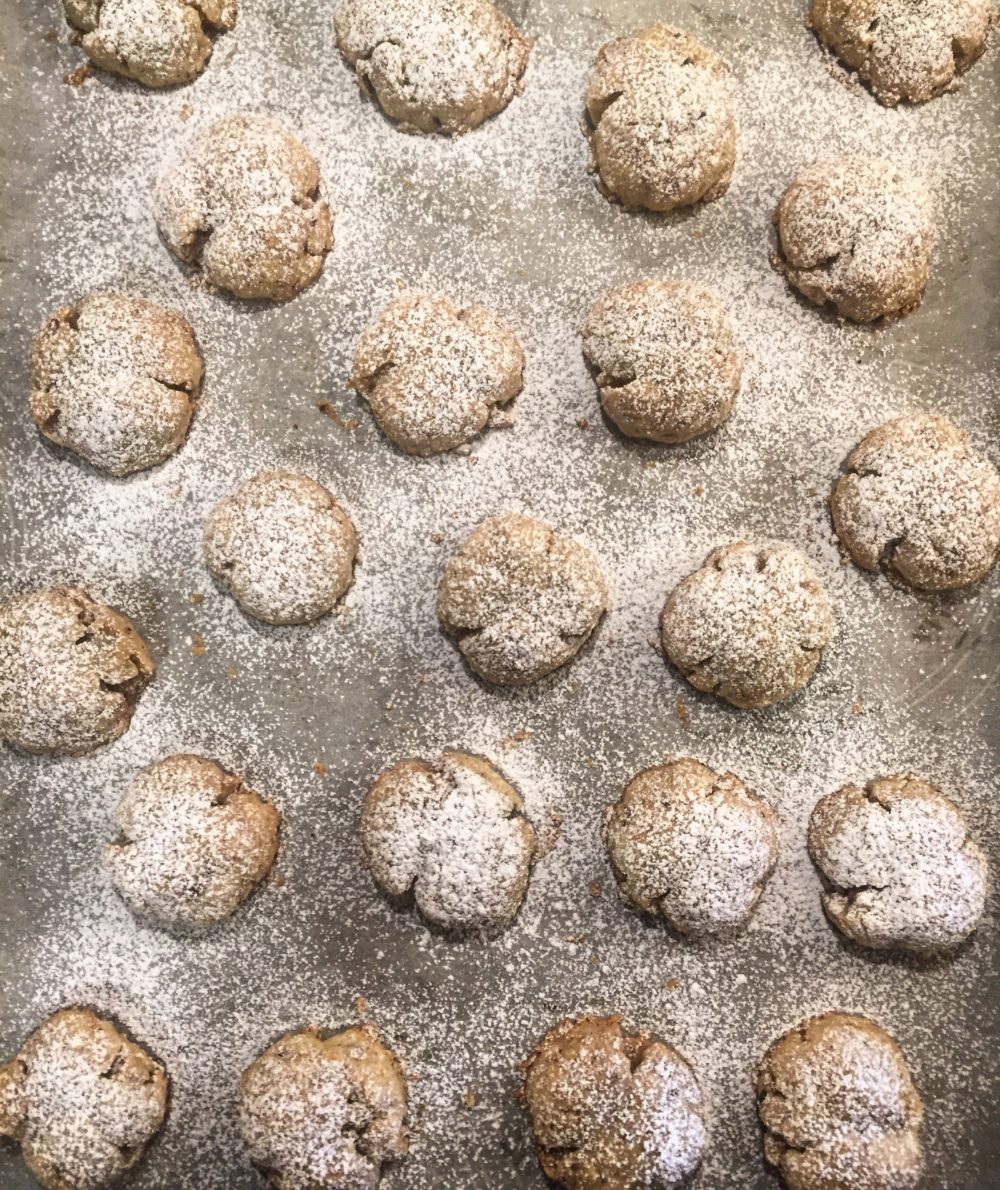 POLVORONES, BASQUE SPICE COOKIES
A soft, crumbly, shortbread type cookie, enhanced with semolina and finely chopped walnuts. Cinnamon and grated orange zest add the life to these little treats
Prep Time
1
hour
10
minutes
Total Time
1
hour
40
minutes
Ingredients
1/2

cup

plus 2 tbsp semolina flour

1/2

cup

AP flour

5

tbsp

granulated sugar

1/2

cup

pus 1 tbsp unsalted butter

, softened to room temperature

3

egg yolks at room temperature

1/4

tsp

ground cinnamon

1

tbsp

grated orange zest

1

tsp

kosher salt

1/2

cup

finely chopped walnuts

(or 1/4 cup blanched almond flour)

confectioners sugar for dusting
Instructions
Line a large baking sheet with parchment paper.

In a bowl, combine the semolina flour, AP flour, granulated sugar, butter, egg yolks, cinnamon, orange zest and salt.

Mix together with a wooden spoon, making sure butter is evenly distributed.

Alternatively: Cream the butter and sugar in a mixer till just fluffy. Add the egg yolks, one at a time, till incorporated. Add the flours,cinnamon, orange zest and salt. Finally fold in the chopped walnuts.

Shape the dough into 1" balls and arrange on the prepared baking sheet, leaving 1" between each cookie. Press down lightly on them so that they don't roll around.

Chill in the fridge for 1 hour.

Preheat the oven to 325F. Using the palm of your hand, crush the cookies into disks, the edges will look slightly cracked.

Bake for 30 minutes, until they are golden brown and have a crumbly, shortbread texture. Transfer to a wire rack to cool completely.

Dust the tops with the icing (confectioners) sugar. Or alternatively, you can lightly coat the entire cookie.

They will keep in an airtight container for one week.
Recipe Notes
I doubled the cinnamon, and added 1/4 tsp of cardamom. And I added 1 tbsp finely chopped candied ginger. Just 'cuz I can!
In order to chill mine, I placed the baking sheet in the freezer (I didn't have room in the fridge!) When they had warmed up slightly, I did press down on them with my palms, but not enough to create flatter disks. Just enough to crack the edges. So mine have a bit more of a domed shape. Which totally remind me of pfeffernusse cookies (German spice gingerbread cookies)
SaveSave
SaveSave