Do you ever look up a recipe, only to find it all in metric, or for my European friends, in Fahrenheit? Or do the grams vs oz still drive you crazy? Some recipes offer all the alternatives.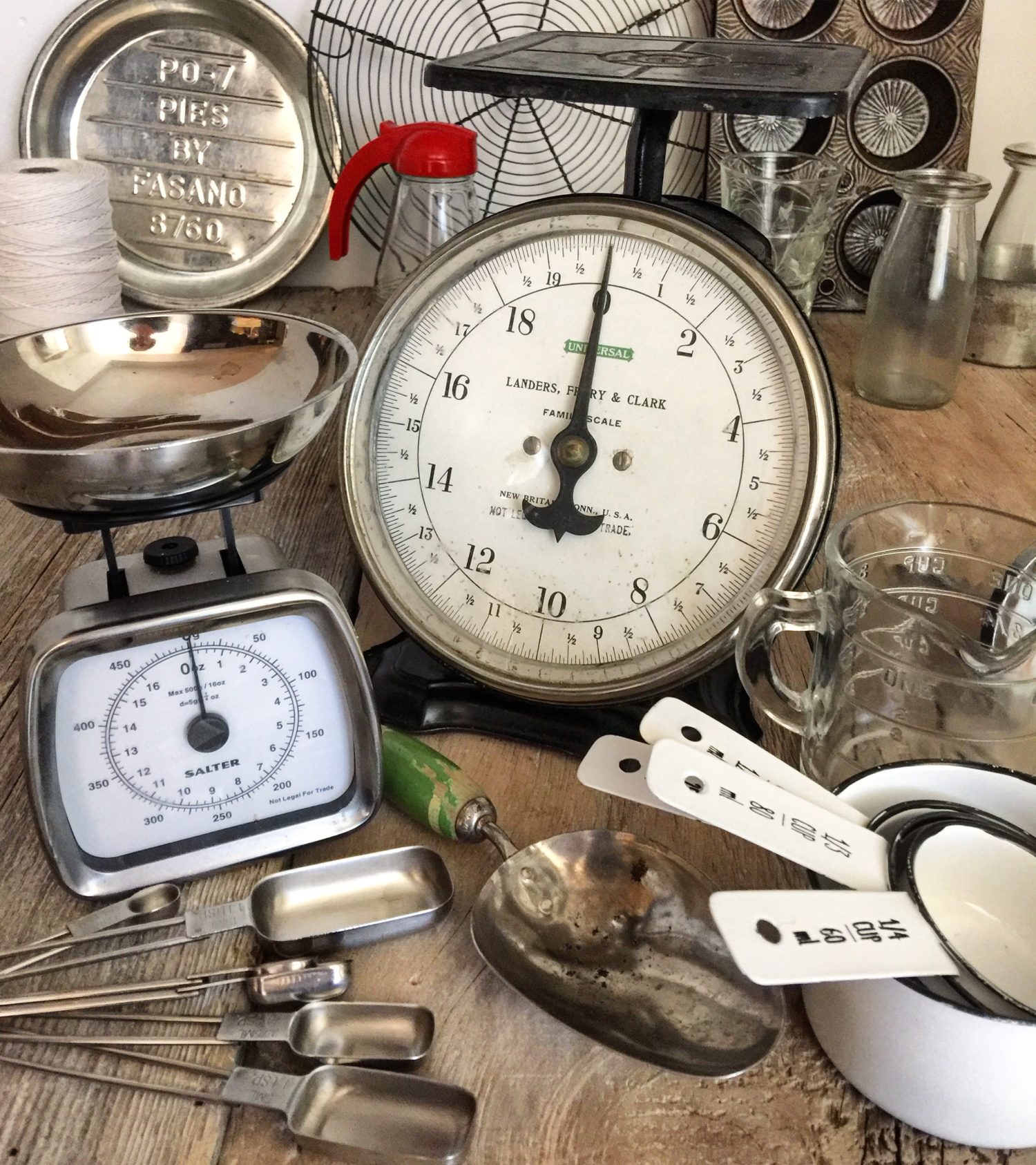 Others don't. Some baking is written out all in weight measurements (actually the better way- you are guaranteed to be using exactly the amounts that the recipe developer called for if you weigh it all out) but you don't have a scale? Well, first things first- I recommend that you get a scale! They come in all sorts of sizes and even show both metric and imperial measurements. And they come in all price points. So worth it, really!
Here in Canada, we switched from Imperial to Metric when I was in Grade 7. Too late. My brain had been seared with Imperial numbers that I could not shake. I can still only picture an inch, a foot or a yard. If you tell me something is 11cm long, my eyes glaze over. Even when I was sewing, I would still measure out my fabrics in yards- metres drive me nuts!! The only thing I've even come close to accepting is the weather. If you tell me it's 75F or 23C I get it. But the minute a recipe calls for 15 grams of anything, I'm lost and have to pull out google to search for the imperial equivalent. Was I stubborn in Grade 7? Probably. And now I'm paying for it, all these years later.
So for all of you other Metric/Imperial conversion dropouts, I've created a quick cheat sheet, I've got you covered here. All your Weight and Measurement conversions in one handy post!
Oven Temperature Conversion
275 F= 140 C= gas mark 1 300 F= 150 C= gas mark 2
325 F= 170 C= gas mark 3 350 F= 180 C= gas mark 4
375 F= 190 C= gas mark 5 400 F= 200 C= gas mark 6
425 F= 220 C= gas mark 7 450 F=230 C= gas mark 8
Liquid Measurement Equivalents
1 cup=1/2 pint=8 fl oz= 236.5 ml 2 cups=1 pint=16 fl oz=473 ml
4 cups=1 quart=32 fl oz=946 ml 4 qts=1 gallon=128 fl oz=3.784 litre
Dry Measurement Equivalents
3 tsp=1 tbs=1/2 oz=14.2 gram 2 tbsp=1/8 cup=1 oz=28.35 gram
4 tbsp=1/4 cup=2 oz=56.7 grams 8 tbsp=1/2 cup=4 oz=113.4 grams
12 tbsp=3/4 cup=6 oz=170 grams 16 tbsp=1 cup=8 oz=1/2 lb=226.8 grams
Food Equivalents and Substitutions
Butter or shortening 1 lb=2 cups 1 stick= 1/2 cup= 8 tbsp
Cheese 4 oz= 1 cup shredded Cream Cheese 3 oz pkg=6 tbsp; 8 oz pkg= 1 cup
Lemon, medium= 2-3 tbsp juiced Orange, medium= 1/3-1/2 cup
Marshmallow 1 large= 10 miniature; 11 large or 110 small= 1 cup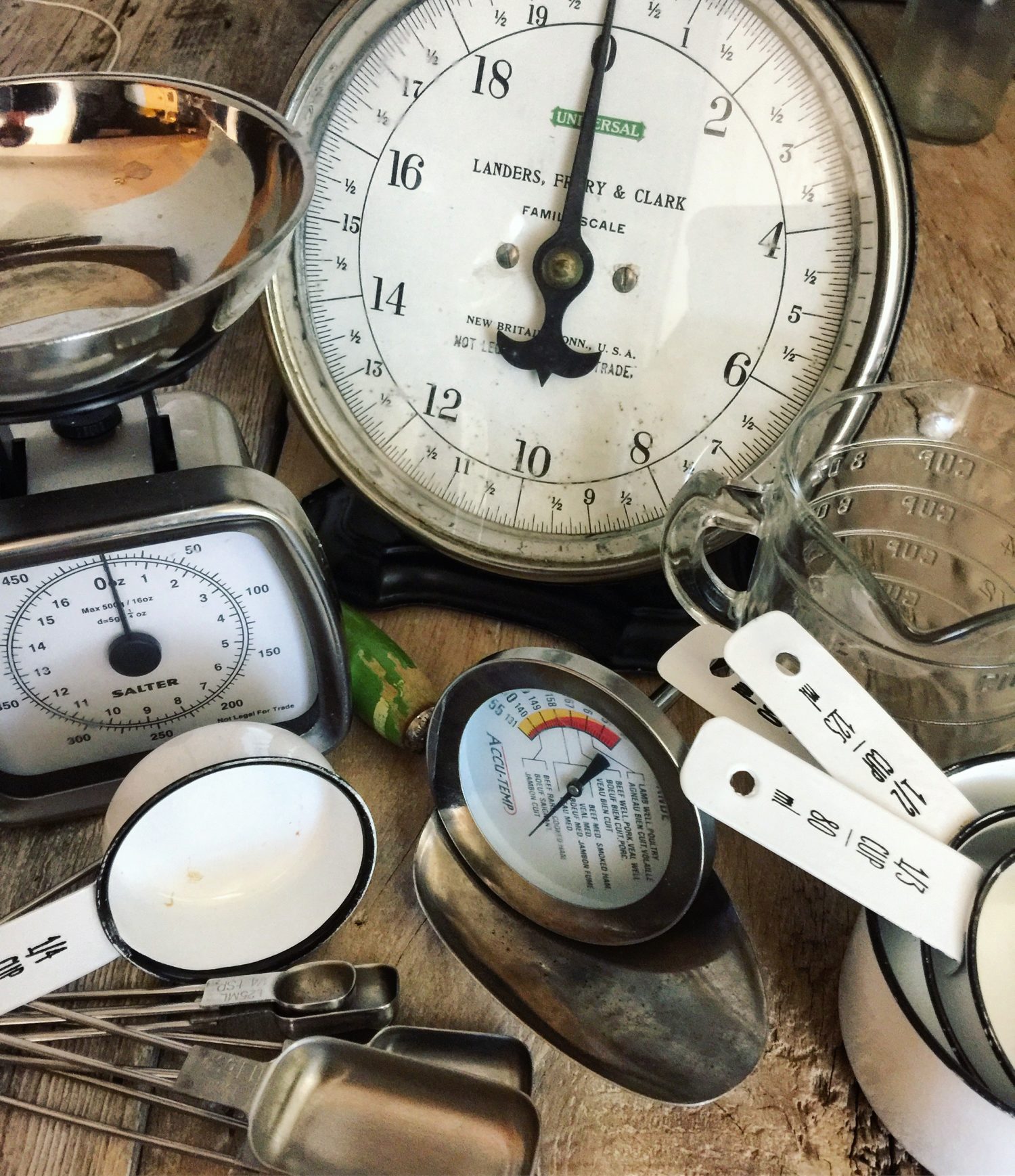 SaveSave
SaveSave
SaveSave
SaveSave
SaveSave