It's November 5, but you'd never know it. Where is the cold, damp, gloominess, rain? No, on second thought, I don't care where it is, as long as it isn't here. It feels more like the beginning of October, which suits me just fine.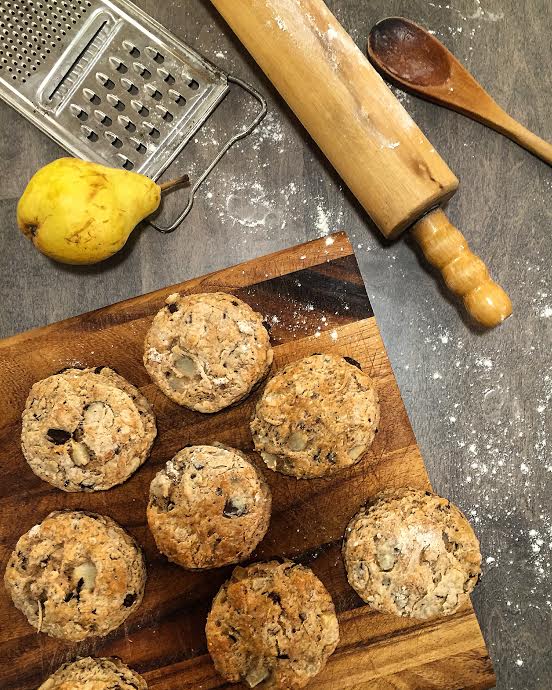 November in Toronto is usually so dismal. It's a non-month really, not autumnal October, and not snowy white December. Wouldn't two months of October be better, just so that the kaleidoscope of warm jewel hues could surround us for a little longer?
It would be ten months of October, with a month of snow for playing in, and a month of summer for ice cream and swimming, on my dream calendar. The brisk, sunny days, the cool nights for sleeping, the bluer than blue skies, the lollipop-hued trees, and sweater weather! I'm one of those few who count down the days till knee socks or tights, cardigans, autumn patterned scarves and wool return. And best of all, I love the seasonal changes in my kitchen. Harvest produce, braises, roasts, pies…stick to your rib cooking.
Bringing me back to the fact that it's November in Toronto. Somehow the weather prognosticators heard my wish. But now that I write this, it will most likely come to an end when I wake up tomorrow, so I apologize in advance. In the meantime, today deserved to be savoured. So I ventured out to join all the dog-walkers, mothers and children, and cyclists out in the park behind our home. The sun shimmered through the golden leaves still being loyal to their branches. It smelled of water from the lake, and peat from the grass and moss. The signature sound of Autumn was made by me- the crunching of dry leaves under my feet. It was a grand day outside.
And it would be a grand day inside. It would be a baking day. Out came my go-to scone recipe. Every kitchen should have one. A recipe that can be customized with the seasons or whim. A warm scone slathered in butter or preserves, along with a cuppa tea, works for brekkie, company, or when you just want to nibble while curled up in a blanket with a good book.
Today this scone would contain pears and chocolate. Really, one of those perfect marriages of rich, deep flavours. I used ripe Bartlett pears, so that with a little coaxing from sugar and cinnamon, they would soften just enough before I added them to the batter. And this scone deserves good chocolate, a lovely bar of dark, bittersweet chocolate chopped into glorious chunks. They are best warm out of the oven, with a generous dollop of marmalade or preserves. But you can reheat unused ones in the (toaster) oven very nicely.
Love Jen.
Perfect Pear and Chocolate Scones
A sweet and tender scone, with the rich flavours of autumn pears, ginger and chunks of decadent dark chocolate.
Ingredients
2

ripe Bartlett pears

cut into 1/4 to 1/2 inch dice

1

tbsp

sugar

1

tsp

cinnamon

2 1/4

cup

AP flour

1/4

cup

sugar

1

tsp

vanilla powder or real liquid extract

1

tbsp

baking powder

1/2

tsp

baking soda

2

tsp

cinnamon

1/2

tsp

ground ginger

1/4

tsp

ground nutmeg

1/2

tsp

kosher salt

1/2

cup

cold or frozen butter

1 stick

1/4

cup

candied ginger

chopped small

1

cup

kefir

or buttermilk

1/2

cup

dark chocolate

chopped
Instructions
Place diced pears into a bowl with the tbsp sugar and tsp cinnamon. Toss, set aside.

Preheat oven to 425 degrees F

In a large bowl mix the flour, sugar, baking powder, baking soda, vanilla powder (if using extract, add with the liquid) cinnamon, nutmeg, ginger and salt.

Take the stick of butter and a box grater and grate into dry mix.

Add the candied ginger, tossing well, to coat the ginger in the flour mixture.

Make a well and add the kefir. Stir to form a sticky dough. Add the pear and chocolate pieces. Stir to incorporate.

On a floured surface knead the dough until it just comes together. Do not overwork.

Roll with a floured pin to 3/4" thickness. Use a biscuit cutter (I used a 2.5") to make rounds. Place onto a parchment lined sheet. Re-roll the dough and continue cutting.

Don't over roll too many times or the dough will become tough. You may just want to take the last bits and free form the final scones.

Bake for 12-15 minutes or until golden. Serve as soon as the melted chocolate is not too hot to touch!
Recipe Notes
Scones are usually best eaten right away. These will keep in a container for up to 5 days. To reheat, split a scone open, and place it on a sheet in the top third of the oven, Use the broiler set on Low for just a few minutes. Bring on the butter and jam.
I often use kefir in place of buttermilk. It is a perfect substitute, flavour and texture wise. And has the added benefits of all those probiotics when you drink it, and all the other nutrients when you bak with it.
I use either a 2" or 2.5" biscuit cutter for these. Your size will affect baking time.
SaveSave
SaveSave