This has been the weirdest Spring ever. Fine, maybe not ever. But for me, this Spring has been a collection of weirdness. I've been dealing with frozen shoulder and rotator cuff issues for a few months now. It's brutal!!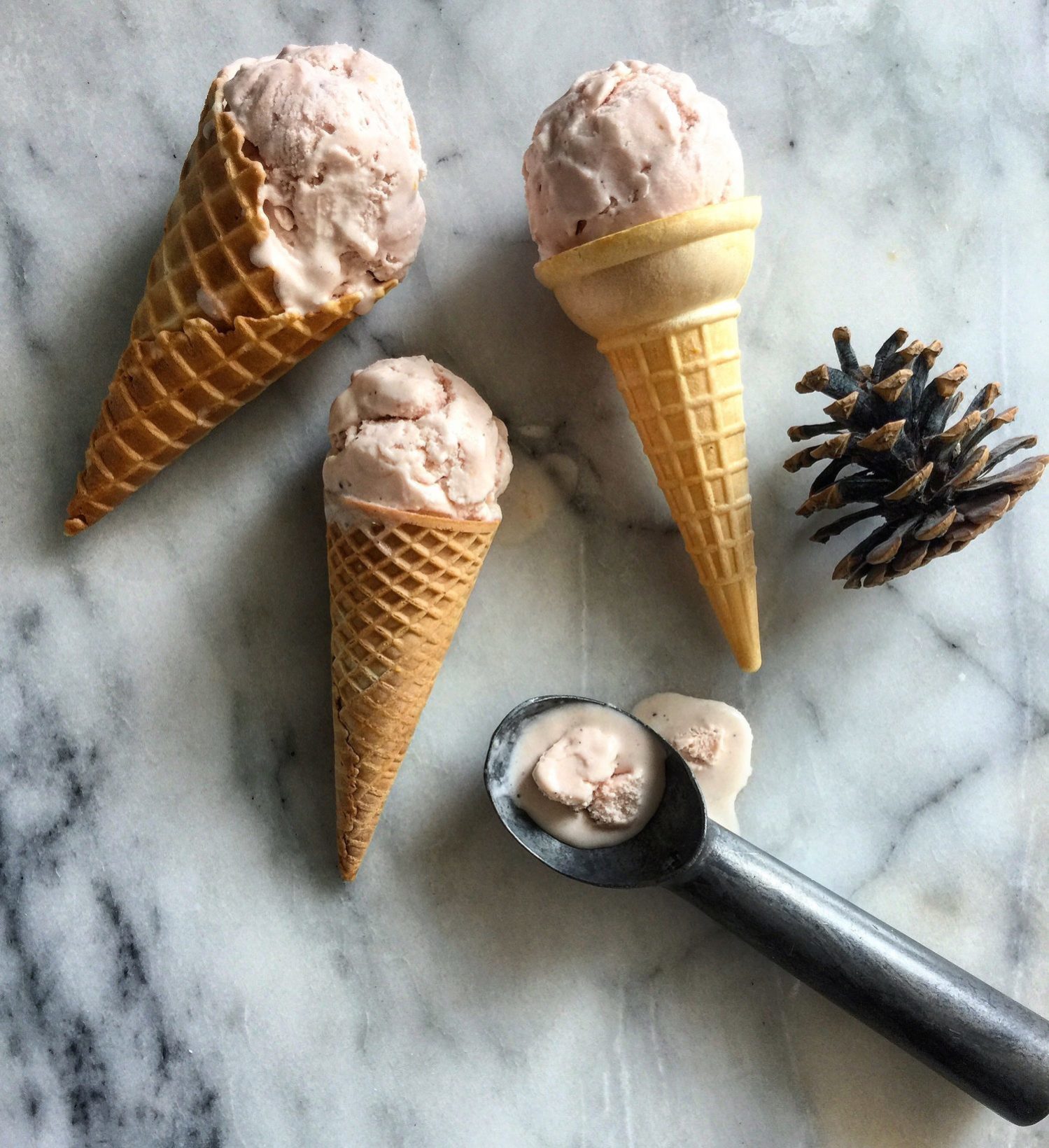 For anyone else out there who has ever endured this malady, my heart is with you. The sheer agony of not being able to reach out for something, reach behind my back (forget trying to wear certain bras!) put on a cardigan without thinking, even putting on a seatbelt is torture. And then just when I thought I was on a slight mend, I woke up last week suddenly not even being able to hold a blow dryer or reach a brush to the back of my head. Whaat?? I was supposed to be healing, not getting worse.
And then I spoke with a neighbour, and she told me she endured the same issue for two years! Two years!! My osteopath assured me that it would not take me two years to recover. Well, it already feels like one year! Even the acupuncture is painful (and usually I find acupuncture rather soothing)
We have had the lousiest weather ever this Spring. It's like the weatherman forgot about Toronto when he was delivering Spring out to the northern hemisphere. We've gotten the odd sunny day, but the temps have been pathetic. And then there's the rain. And the rain. Oh, and more rain…
Finally, I am surrounded by dust. Yes, you could usually assume that it is my fault (I detest dusting) This time the dust is coming from a bathroom reno going on in the condo. It truly is impressive how much dust can travel, considering that the bathroom is off our master bedroom, and there are several doors between it and my kitchen. But oh no, those determined little dust particles are everywhere. And of course, since the doors are closed, those are the exact doors that Phineas and Zelda insist on being on the other side of. Hanging out with me just isn't good enough.
And of course, there's this whole blog overhaul. As I write this, I am thinking we are only days away from launching the new site. I'm so excited at how it's coming together. And I've tried to add some fresh features to make visiting me
here even more worth it for you all. There will now be a Pantry Category. This is where you'll find any Pantry Staple recipes that are the jumping off points for all sorts of other creations. I hope you get to explore it. And I'll be adding to it regularly.
Today is all about Rhubarb. I just adore rhubarb! Don't you find that the season just goes to fast? Of course I have already shared my classic Strawberry Rhubarb Pie with you. As well as a great Strawberry Rhubarb Jalousie, and Stewed Rhubarb Compote over Almond Grits. It only seems right to have something cold and creamy. So I present Rhubarb, Cardamom and Rosewater Frozen Yogurt!
I originally saw Kayley of The Kitchen McCabe share her Rhubarb Frozen Yogurt on Instagram. Well, I just had to make it! Within days I had everything brought together to make my own batch. But then I thought about it. What could I do to add my own 'signature' to it? I got it: Cardamom and Rosewater. Both flavours work well with each other as well the Rubarb. They both add an exotic, Arabian Nights kind of feel to the final 'dish'. The recipe starts off with stewing the rhubarb pieces with some orange juice, sugar and cardamom in the oven. The rhubarb will break down, and a lovely syrup develops. Once it has cooled, it gets stirred into greek yogurt. After it has been chilled, you pull out your trusty ice cream maker (come on guys, pick one up, it's soooo worth it!) and turn it into the most amazing frozen yogurt. According to Kayley, it will feed 6. Those are some pretty decent sized portions, if you ask me. I'm sure you could easily serve 8-10 with cones.
I hope that this gets out to everyone before Rhubarb season is over for another year. But you know, you could easily do this with frozen rhubarb. You may need to cut back on the orange juice as a lot of juices may be released while it is stewing down. You be the judge. You will cook it down till it is nice and syrupy, so the extra juices at the beginning may mean nothing in the long run. And if you didn't have rhubarb, why not try stewed plums or apricots?
Love Jen.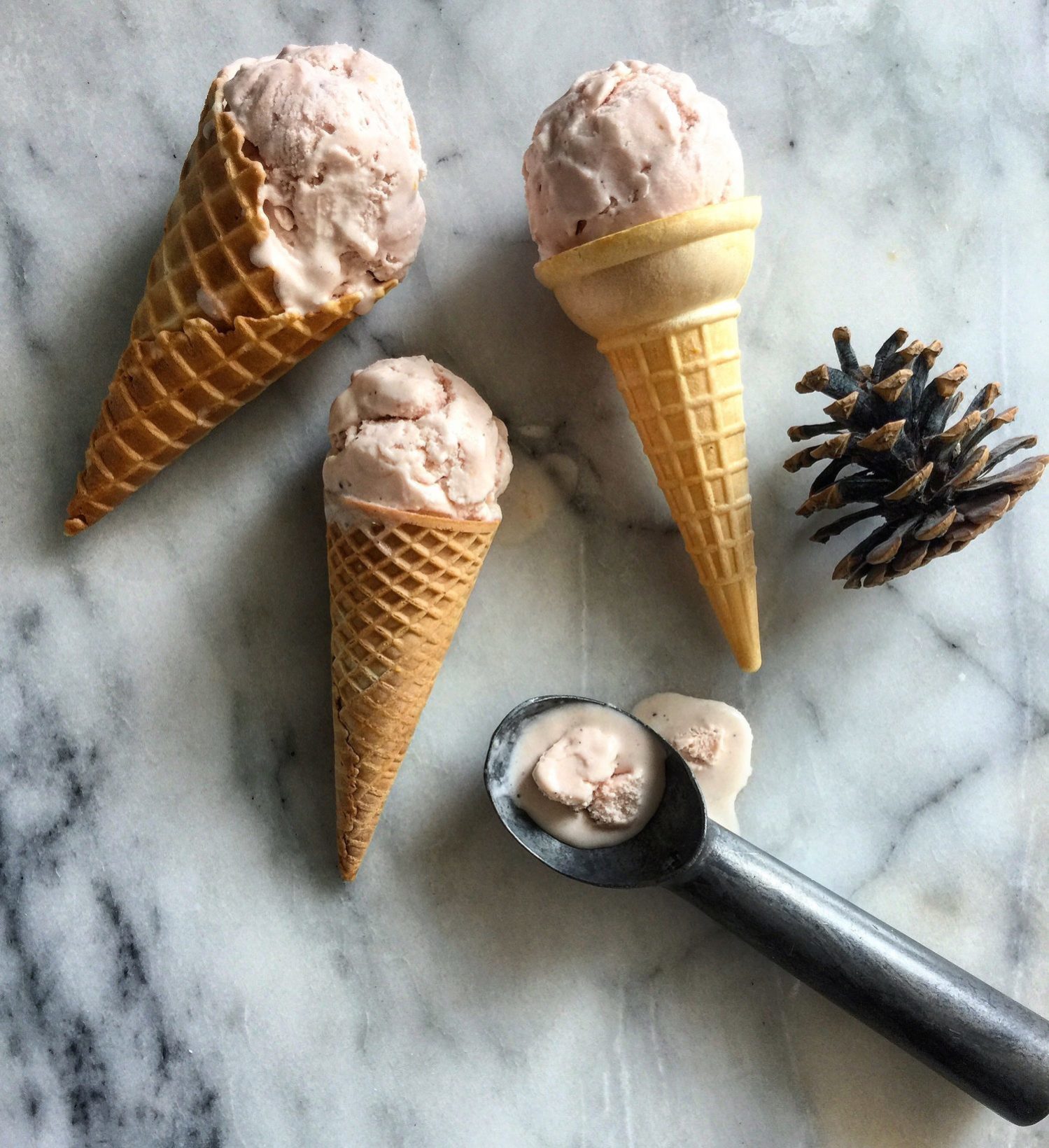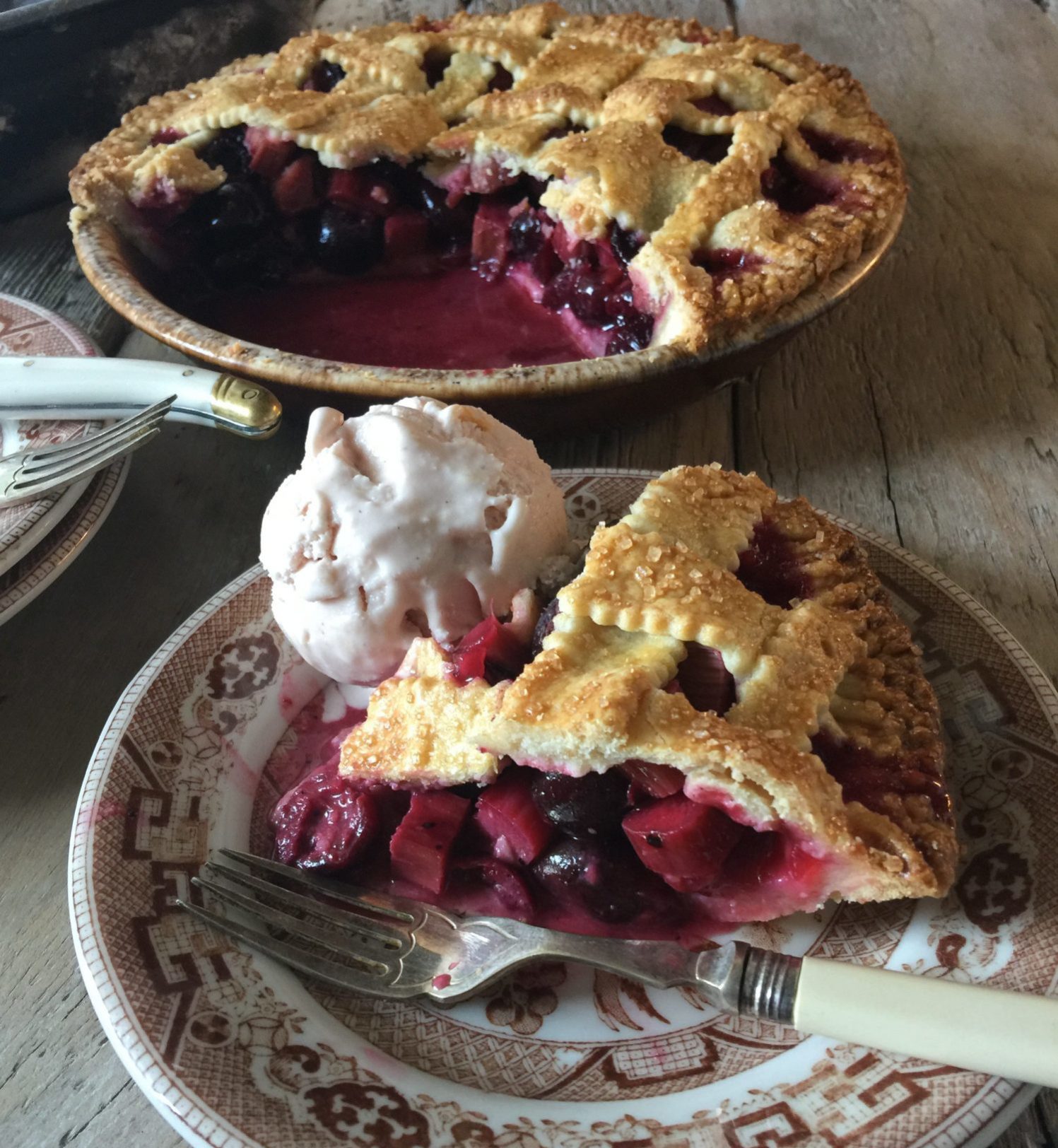 Rhubarb, Cardamom and Rosewater Frozen Yogurt
The best of rhubarb season added to fabulous greek yogurt to make kids, large and small rejoice. Adding the cardamom and rosewater make you feel like you're eating an dessert right out the Arabian Nights!
Prep Time
4
hours
15
minutes
Total Time
4
hours
35
minutes
Ingredients
2

cups

rhubarb

sliced

1

orange

juiced

1

cup

raw cane sugar

1

tsp

cardamom powder

1/4

tsp

rosewater

800

grams

(32 oz) plain whole Greek Yogurt
Instructions
Place the rhubarb, orange juice, sugar and cardamom powder into a sauce pan.

Heat over medium high, stirring occasionally, until the sugar dissolves and the rhubarb starts to break down.

Continue cooking another 2-3 minutes at a boil, until the syrup thickens enough to nicely coat the back of a wooden spoon.

Remove to cool. Stir in the rosewater.

Place the yogurt into a medium sized bowl. Add the cooled rhubarb compote and stir to combine.

Place in the fridge for at least 3 hours to get it completely chilled.

Prepare your ice cream maker as per intructions (the vessel should be cold/from the freezer)

Follow the manufacturer's instructions for freezing the mixture.

Once it is frozen (with most machines it should be between 20-30 minutes) scoop the contents into an airtight container and store in the freezer.

Let sit on the counter for 15 minutes before scooping, to allow it to soften up.
Recipe Notes
If you have lovely berry hued forced rhubarb that you have frozen already, this would work wonderfully in this recipe. Just add the two cups, plus a couple of tablespoons, to the pot with the orange juice and sugar. It will thaw and release more juices, but just keep cooking until that syrup forms.
Adapted from The Kitchen McCabe
SaveSave
SaveSave
SaveSave