Aren't eggs the most fabulous little packages?!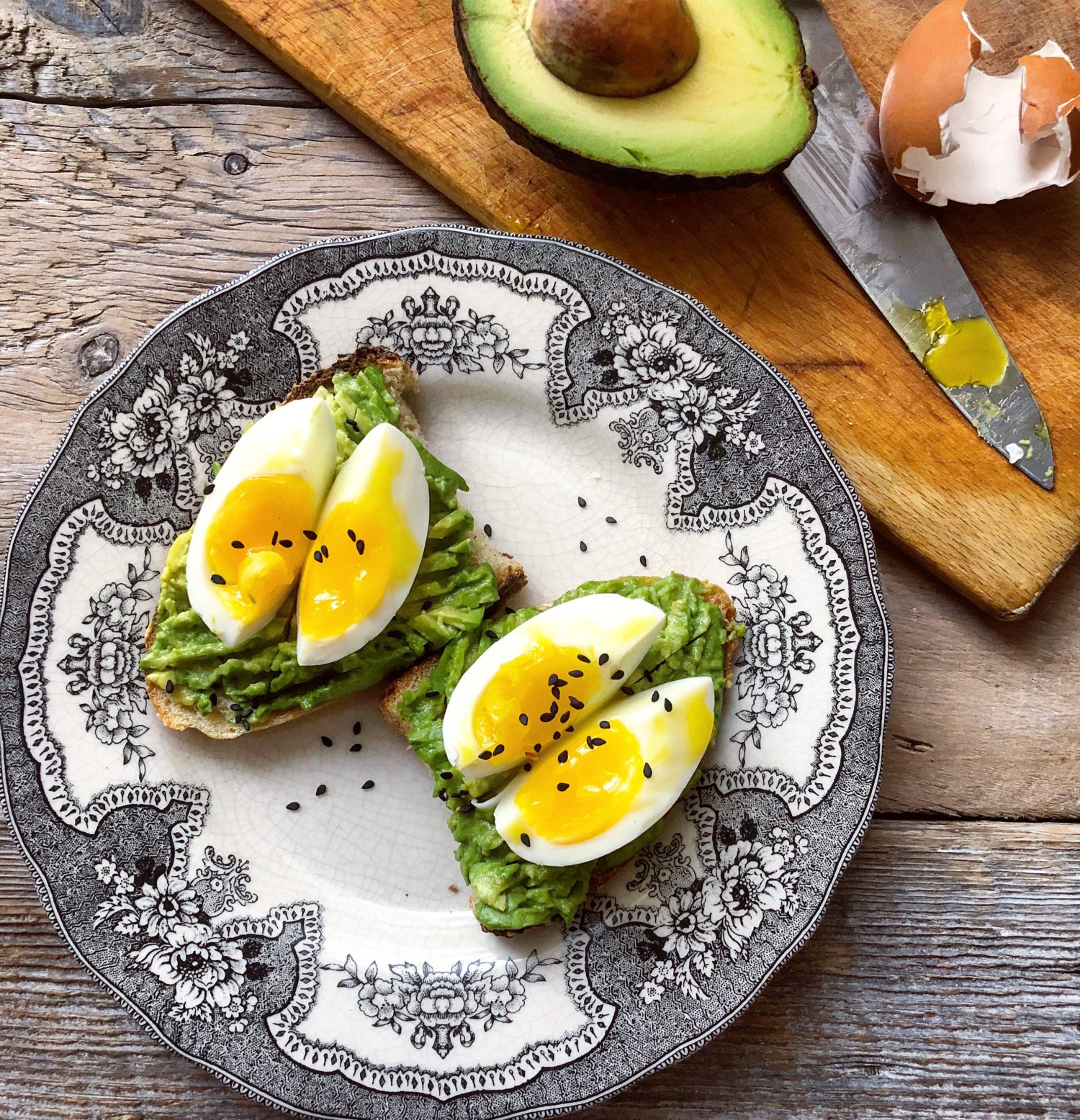 Inside that little white oval sphere is the potential for so many dishes. I can eat eggs any time of the day. Scrambled or sunny side up for brekkie, egg salad sandwich for lunch, devilled eggs for that perfect retro appetizer, or even an omelette or poached egg over rice for dinner. Eggs are vital for custards, soufflés, pavlovas and meringues, most baking ventures, quiche, frittatas… the list is endless.
This morning I was making myself the ultimate in egg simplicity: the soft-boiled egg. There is something about breaking the shell open and finding that oozy yolk beckoning for a piece of toast to be dunked into it. And it's just so happy looking, don't you think?!
So my hubby asked, 'Are you going to put this up on the blog?' At first I thought, Why? Doesn't everyone know how to make a soft-boiled egg? But then I thought about it, how many times in the past, did I start out to make a soft-boiled egg, only to open it up and find the yolk half way to hard? Don't get me wrong all you hard-boiled egg lovers out there, there is a time and place for the hard yolk. But when your tastebuds are in anticipation of the liquid gold of a soft-boiled egg (come on fellow soft yolk lovers, give me some support 🙂 ) to find it all solidified is a tad disappointing. Might as well turn it into an egg salad sandwich at this point. I know I needed to find the perfect method to produce the soft-boiled egg of my dreams. And this is it. The yolk is runny, the white is just set, all is grand.
This recipe is from Cooks Illustrated and replaces my old method. It is fool proof. It relies on a method I am totally intrigued by: sorta steaming. Instead of using a full pot of water, you are submerging the egg(s) into only 1/2 inch of boiling water. This keeps the temperature steady. The recommendation was 390 seconds (6 minutes and 30 seconds) and it totally worked!!! Mine is a 6 minute egg (360 seconds) just to get it extra runny and if I'm keeping it in the shell. But if you boil yours past the 6 minutes 30 seconds, you are in danger of losing the runny-ness, which is what you wanted in the first place, right? This works totally for a medium to large egg. But if you are using an extra large egg, up the time to 7 minutes. I learned this when I used this method for an extra large egg- at the 390 seconds (6 minutes 30 seconds)- it was too runny if you want to peel it (for ramen for instance). Just saying.
The other disclaimer I have, try and use room temperature eggs for this method. Or at least not fresh from the fridge. Give it a chance to sit out for a bit first. Such a difference using fresh from the fridge eggs will have on the outcome, in that it will take longer to achieve the desired result. That little cold egg can have major impact!
Thanks, Jim, for giving me the idea to share the method that I rely on for yolky goodness. By the way, aren't these the cutest little salt and pepper shakers?! A gift from my sister that years later still makes me giggle 🙂 What's your favourite way of eating eggs??
ps: I'm adding the way I peel said eggs to this post, as well as the photos. There can be nothing worse than after having boiled the perfect egg, than to destroy it by mangling the peeling process. Obviously if you are just going to eat it out of the shell a la dunking toast into it, this is of no concern to you. But if you want to use the eggs in ramen soup, on top of toast, or for devilled egg, you want a clean looking outside. This is what I do:
First I crack and peel gently the top and bottom of the egg. Then I crack and make a little seam down one edge. Carefully lifting one side (and grabbing the membrane at the same time) I just fold it back all the way around. It comes off in one fell swoop every time! See photos below.
Love Jen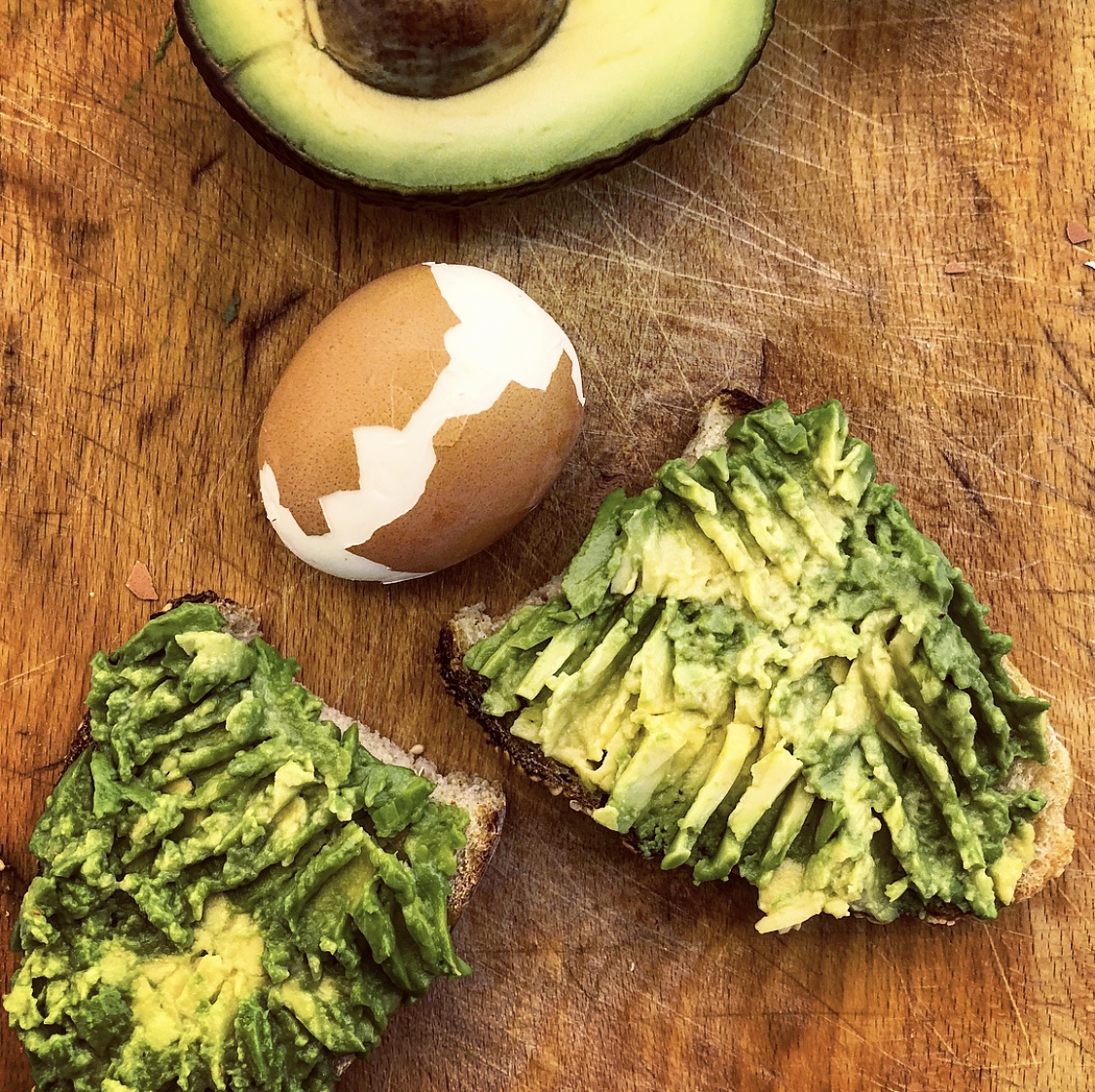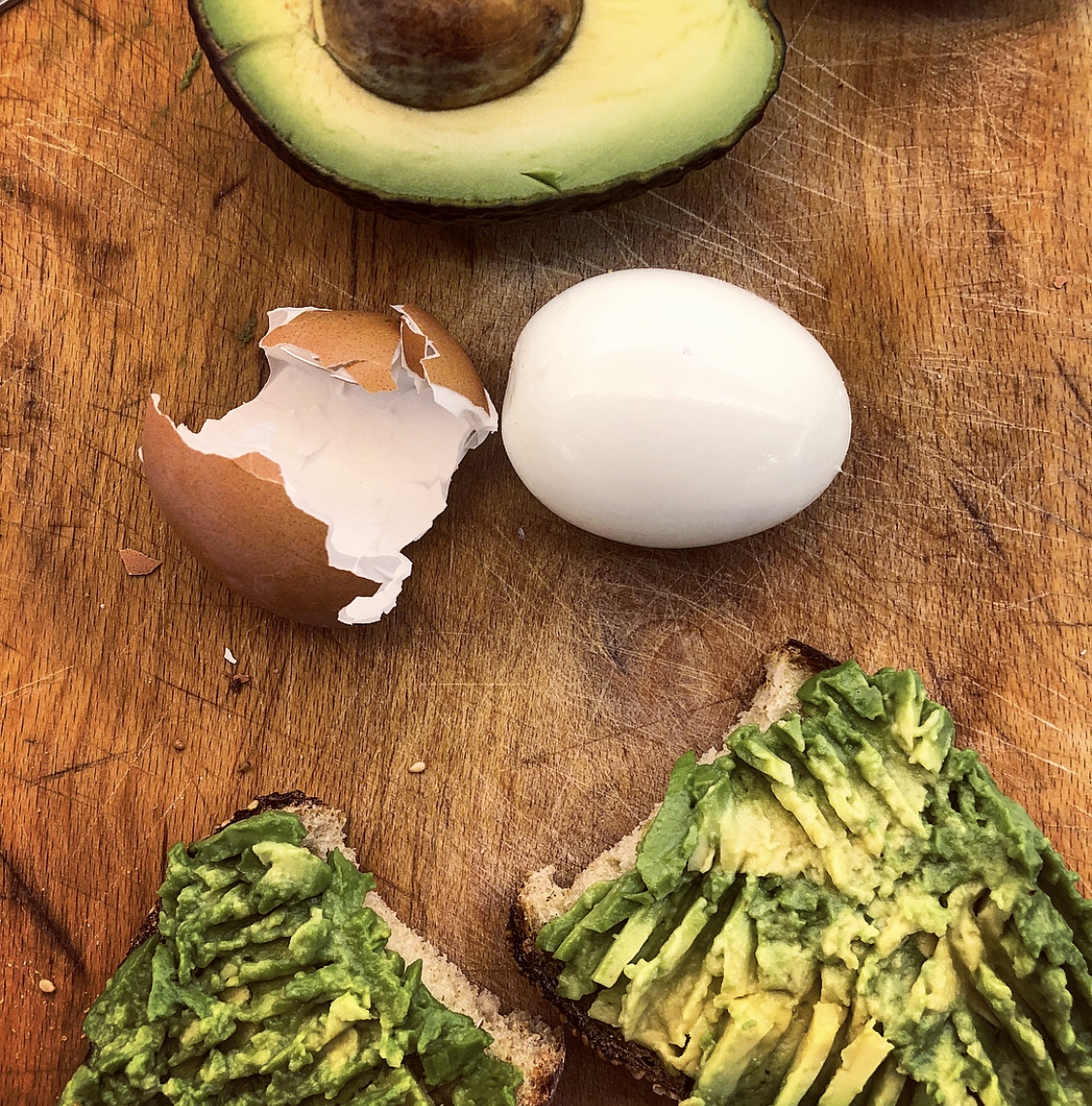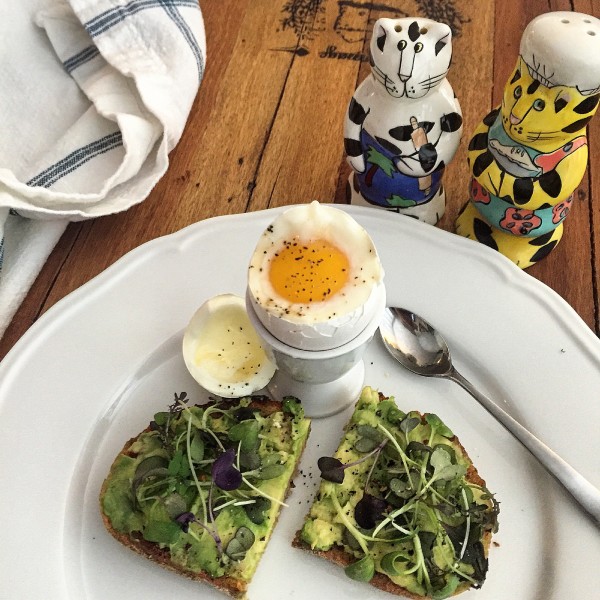 Superb Soft Boiled Egg
The perfect runny yolk for when you want to dunk your toast soldiers into something sunny!
Ingredients
large or extra large egg(s)

water
Instructions
Add 1/2 inch of water to your pan and bring it to a rapid boil over medium-high heat.

Once it's boiling, add in your eggs in a single layer in the pan.

Cover, and set a timer for exactly 6 minutes 30 seconds. 390 seconds. No more. No less.

The pan should almost immediately return to a simmer which is what you want.

When the timer goes off, remove the lid and immediately run the eggs under cold water for at least thirty seconds.

This completely stops the cooking.

If you are using older eggs, it will definitely be easier to peel them, if you want them peeled. A great way to peel eggs is to tap the top and bottom gently. Remove the shell. This should leave a band around the centre of the egg. Carefully create a seam in this and lift up, unwrapping as you turn the egg.
Recipe Notes
Having said this about the 390 seconds, I will say, I have removed large eggs after 6 minutes (360 seconds) to get even runnier eggs. But these are only for when I want to serve them in the shell in an egg cup.
If you are using extra large eggs and want to peel them, as for Ramen, then up the steaming time to 7 minutes.
SaveSave
SaveSave
SaveSave
SaveSave