I love pie. All kinds. Fruit, Custard, Mincemeat, Chess, Pot, Tortiere… But they all have one thing in common. The need for a crust. The elusive, mindblowingly frustrating crust. At least that's how I always viewed it.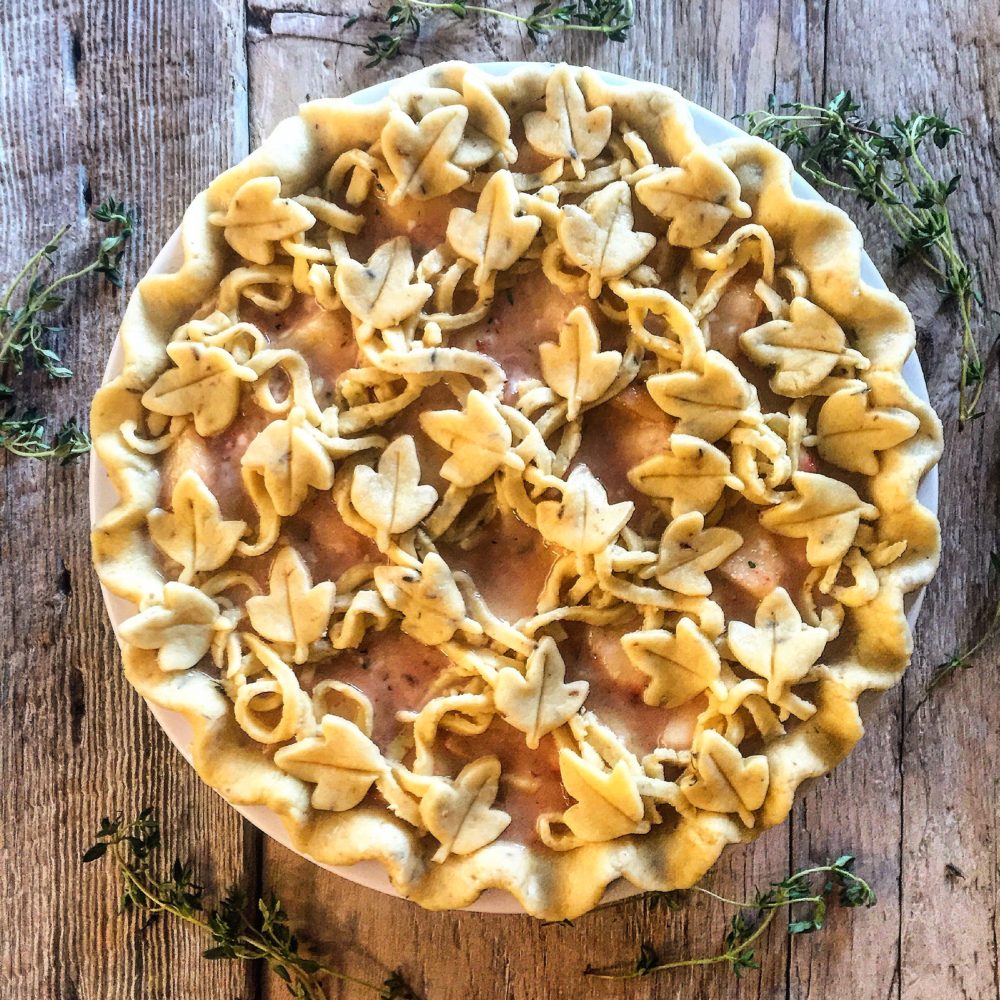 I tried recipe after recipe, and yet my crust either required a chisel to get through, or didn't even make it to the pie plate- it would fall apart and refused to piece back together. I thought there was something wrong with me, and that I was resigned to purchasing that pumpkin pie from the grocers.
But anyone who knows me, knows I'm nothing if not tenacious. Okay, the word most used by my family is butt stubborn. I'm like a dog with a bone. So, I was't going to let the pie crust have power or victory over me. I realized it was really just a matter of making pie after pie, paying attention to what I was doing, the conditions of the day, etc, and monitoring the results. After a while a pattern developed. And I was thrilled to find out that it wasn't just me. As I watched cooking shows, and listened to the experts lament the odd mishap with their own pie crusts, then I realized I was in good company. I mean, if they could have a crust tear, crumble while rolling out, then who was I to complain? Did you know the cracking at the edges happens when you let the rolling pin roll over past the dough? Stop just short. And turn.
The recipe that I've been using for about 15 years now has never let me down. Sure it has torn a couple of times. Sure I've had to do a quick patch job in the dish. But in the end it always bakes up flakey, tender and yummy. I'm sure there are other magnificent pie dough recipes out there. But I haven't been inclined to try another. This is my go-to, it never lets me down. If I want it to be for a savoury pie, I omit the sugar and replace with salt and herbs. Even cheese can replace some of the butter.
Have fun with pie, and don't get discouraged. It may take a few times for your fingers to get the 'feel' of the crust, but it will truly come together in the end. I promise.
Love Jen.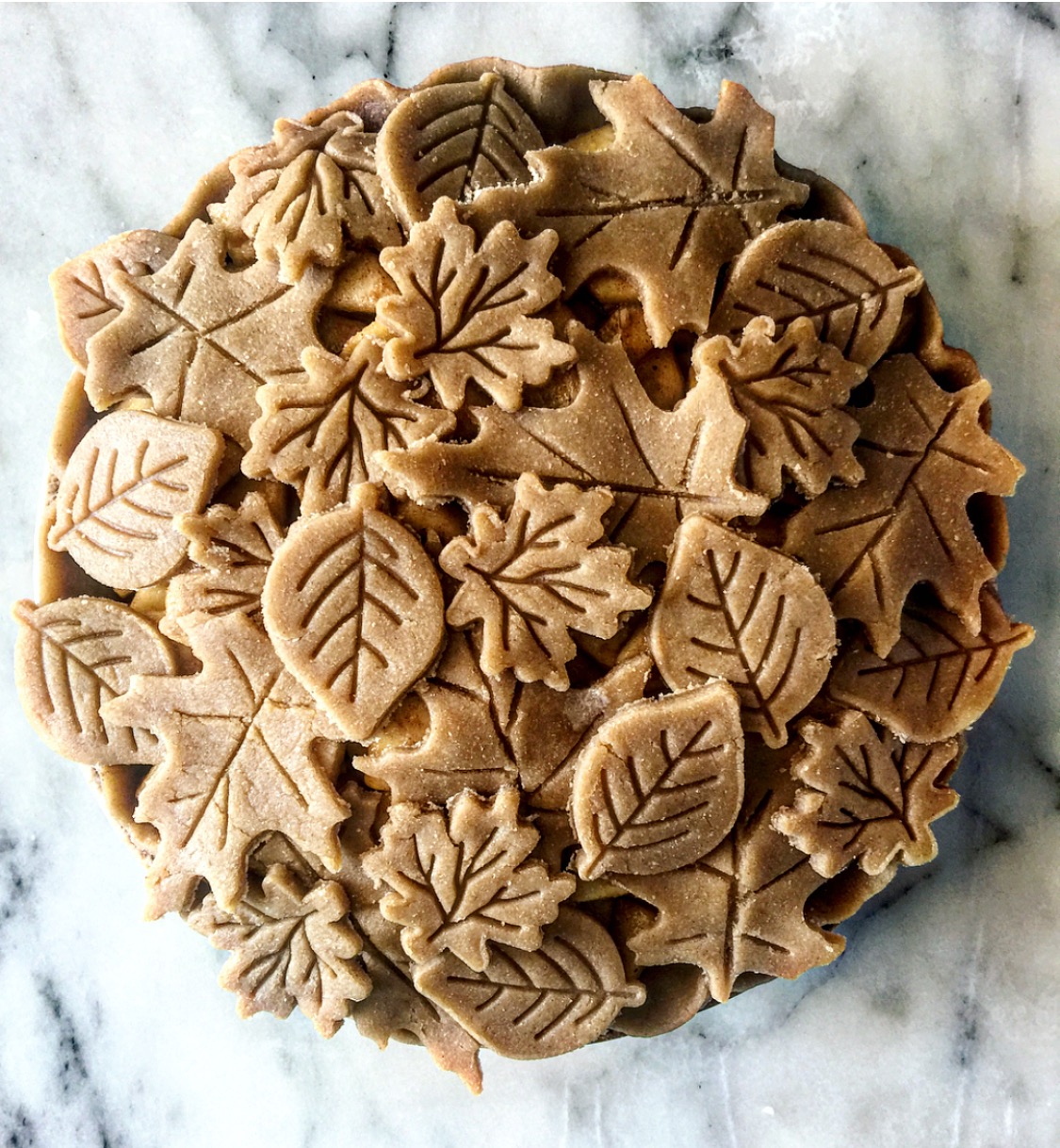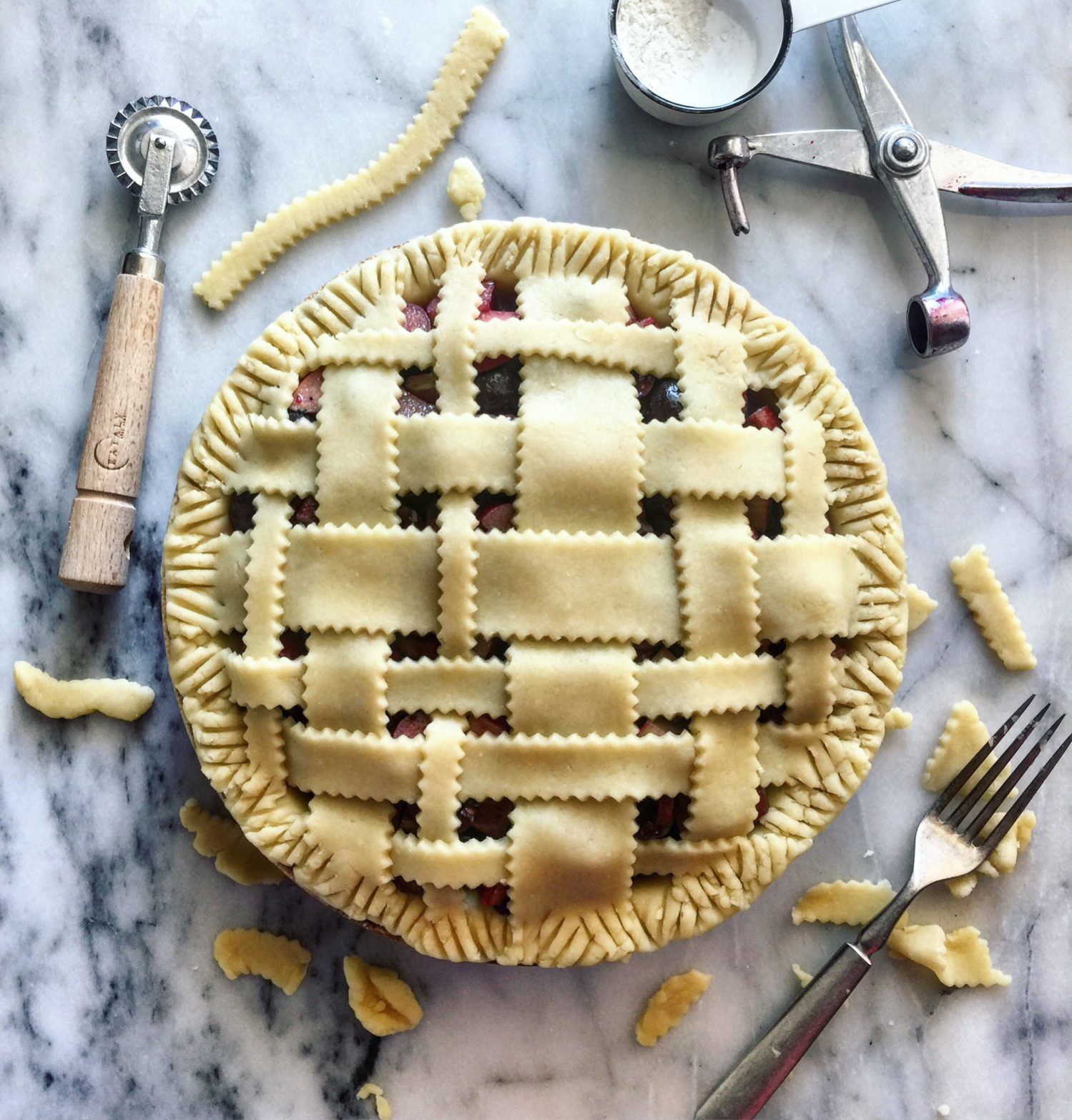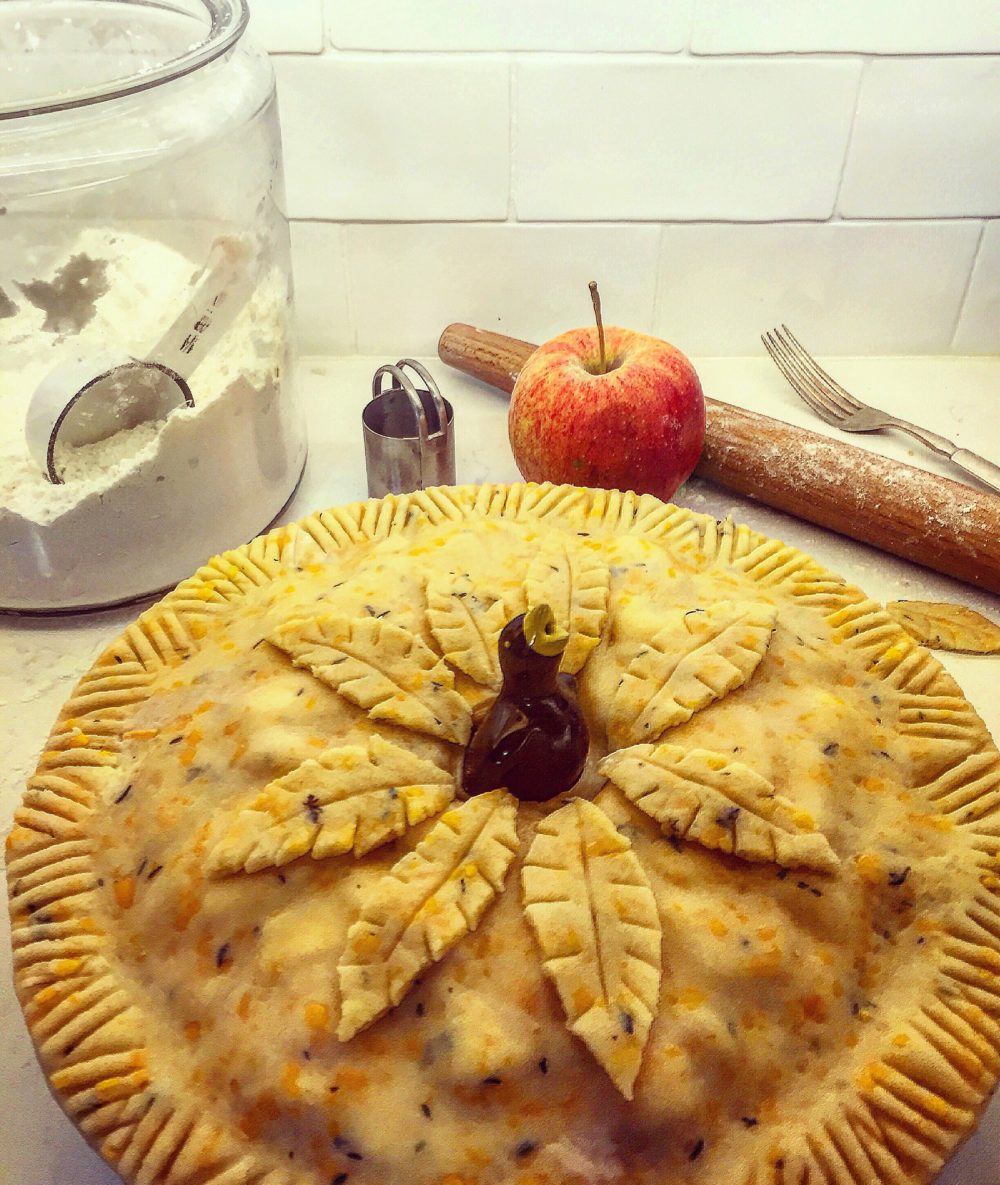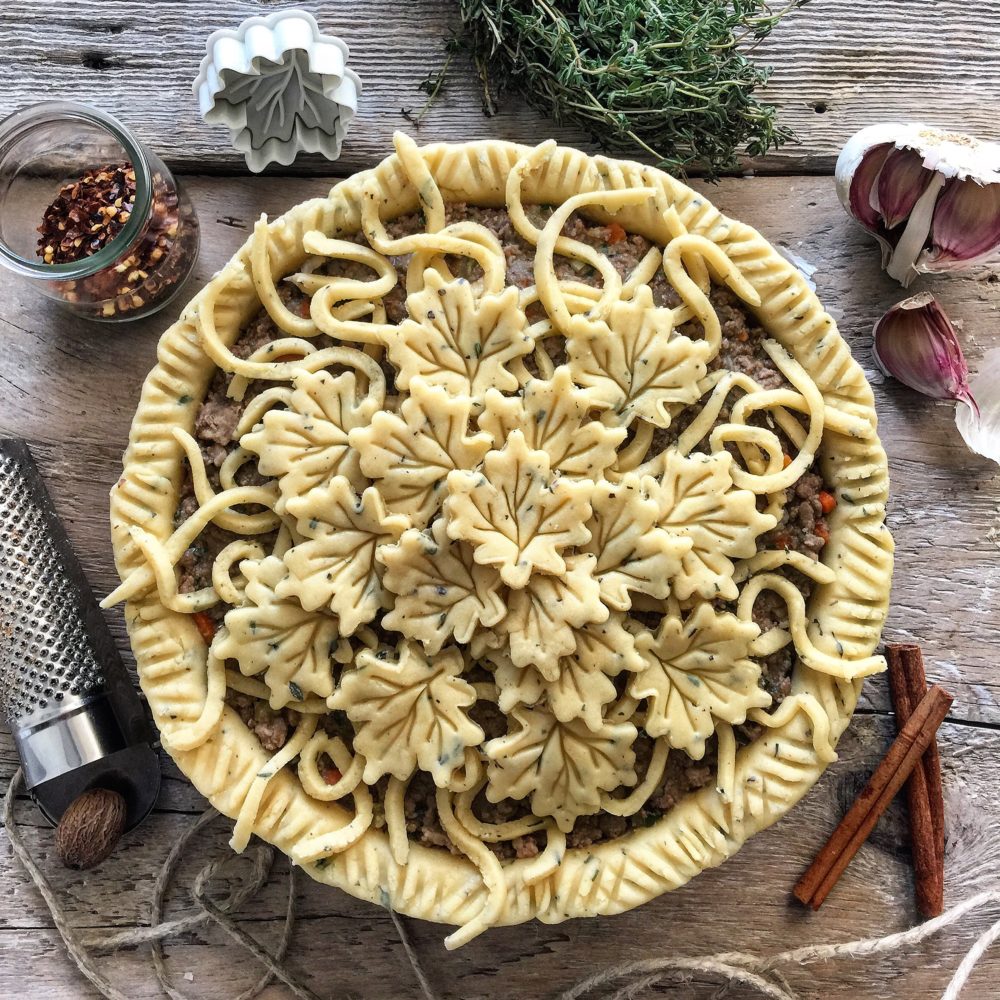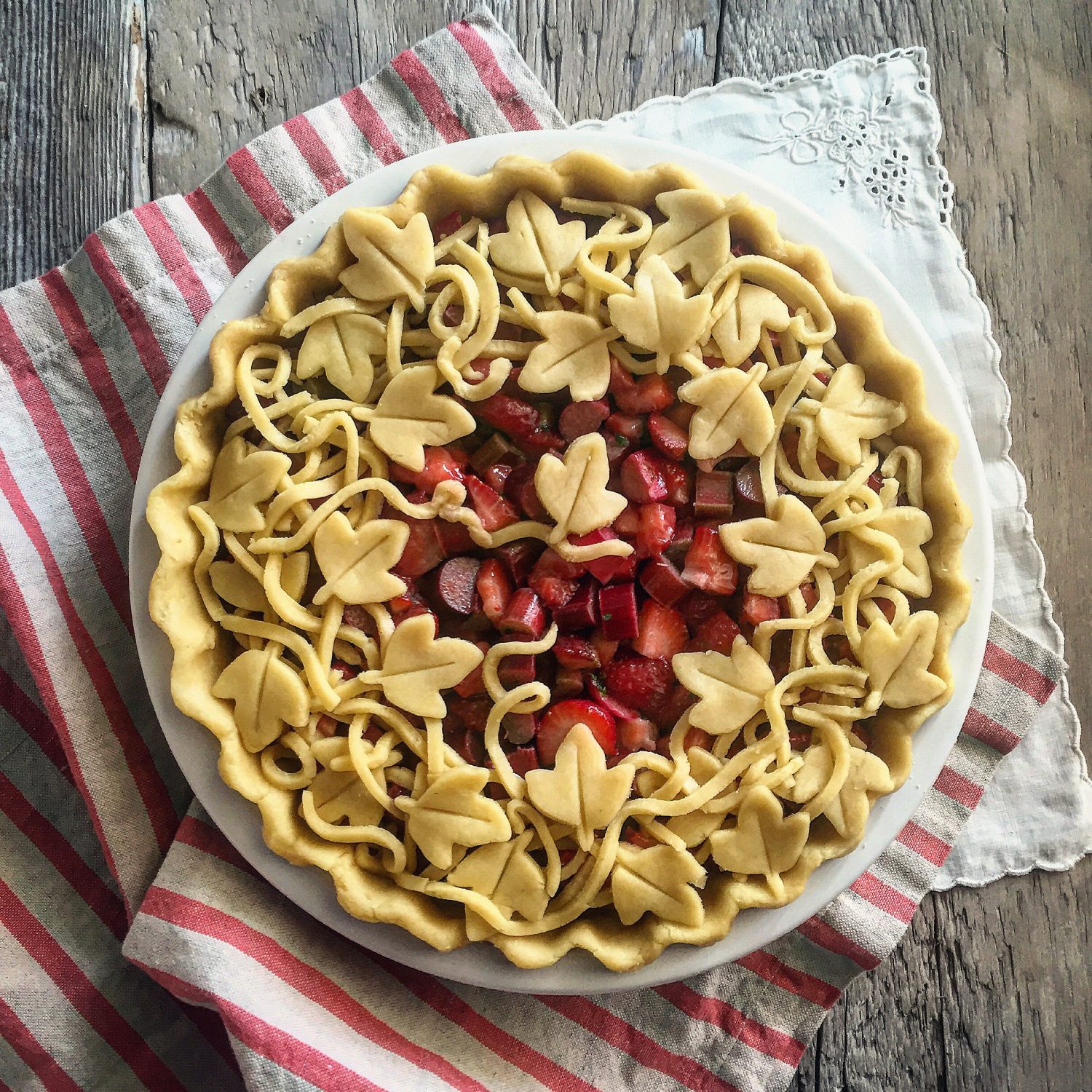 The Perfect Pie Crust
This tender, flakey pie crust recipe has never let me down! Easily adapted for sweet and savoury fillings.
Ingredients
2

cup

AP flour

3

tbsp

granulated sugar

1/2

tsp

kosher salt

1/3

cup

unsalted butter

chilled and cubed

1/2

cup

shortening

chilled and cubed

1

large egg

1

tbsp

fresh lemon juice

1/4

cup

ice water
Instructions
Combine flour, sugar and salt. I use a food processor, feel free to do this by hand, using a large bowl and a whisk.

Add the cubed butter and shortening and pulse until blended to a rough, crumbly texture. You still want to see pieces of butter. Or use a pastry blender or knife to achieve this.

Whisk the egg, lemon juice and water in a small bowl.

Add to flour mixture and blend just till the dough comes together into a rough ball. Don't worry about grabbing every little bit from the sides, you can add this to the ball you turn out onto the counter by hand.

Shape the ball into two disks (one slightly larger than the other: about 1/3, 2/3) and wrap. Chill at least 30 minutes- 1 hour, or freeze till needed. If using these disks for uncovered pies, then you can divide them into equal sized disks

Take out the larger disk and let return to room temperature. Don't roll a disk that is still cool, it will crack along the edges.

Flouring your rolling pin, roll the disk out. Decrease pressure as you reach the edges. After each roll, spin the dough 1/4 turn. Keep flouring the surfaces to keep from sticking. Roll to 2-3 inches larger than the pie plate you are using (should be around 1/8" thick.

Either roll the disk up around the rolling pin and release it over the pie plate; or fold it in half and then in half again loosely and lay across the pie plate and then open it up. (In either case make sure that the dough is floured enough so that it won't stick together)

Allow the sides to fall just a little, so that there are no gaps between the dough and the pie plate. This will ensure that the dough will not pull up from the base, or shrink during baking. Trim it, allowing enough of an edge to work with the type of crimp you wish to use.

Place the prepared pie shell back into the fridge to chill for about 20 minutes.

From this point follow the directions for the pie recipe you are using.

Repeat the above instructions for the smaller disk of dough. If using as a lid for a covered pie, roll to about 2 inches larger than the pie plate, allowing it to cover any raised filling. Or use to create lattice or cut outs (either with a cookie cutter or free hand)
Recipe Notes
To make for a savoury pie, replace the sugar with 1/2 tsp salt, 1 tsp finely chopped fresh or dry herbs (except woody ones like rosemary)
You can also add cheese to the recipe by removing 1 tbsp of the fat, and replacing it with 3 tbsp to 1/4 cup of shredded cheese.
I also add fresh herbs such as mint or thyme or even dried lavender to my sweet pies. These herbs will always be added to the flour before the addition of the butter and shortening. I will include the amount in the specific recipes that I share.
SaveSave
SaveSave
SaveSave
SaveSave
SaveSave