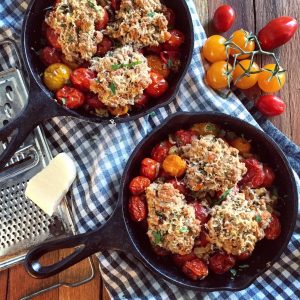 This was the last weekend of March, 2016. And it was a glorious one, in Toronto. True, the air was still cold. But the sun shone brightly, the sky was bright blue with no clouds in it, and everywhere we looked, we could see spring flowers pushing through the soil. A few more sunny days, temps above 10C (50F) and we will have daffodils and tulips nodding their happy heads at us as we walk by.
It's my kind of weekend in the city. After taking care of important things in the morning, the afternoon is ours to do as we please. And this always means heading into the city. Grab a coffee and croissant at Bread and Roses in Bloor West Village first, or wait till we can get over to Colette's for a fabulous selection of french pastries. Then it's off to St Lawrence Market, our version of Chelsea Market or Union Square Market in NYC; Granvillle Island Market in Vancouver; or Pike Street Market in Seattle. A riot of vendors, noises, fragrances, people, cheeses, meats, fresh produce, baking, fish mongers, even a caviar kiosk that has a superior selection of European goodies. I can spend all day here (and have come pretty close!) Even Jim, who isn't really a grocery store shopper at all, has a good time here. He has his own list of goodies to track down. Then we'll meet up and pick up peameal bacon sandwiches. If I want a special cut of meat, or an unusual one, I can get it here. If I am looking for a specific spice blend or obscure hot sauce, I will find it here.
Right across the street is where the farmer's market is set up. Here is where to go for local produce, honey, flowers, Mennonite sausages and salamis, and artisan wares. We arrive empty handed, we always leave with our hands weighed down with bulging bags of treats.
After our time here, I always head over to Blackbird Baking Company in Kensington. To me, they truly make the best sourdough in the city. And so many varieties of loaves, baguettes, and baked goods, including…caneles!! My weakness. I try to behave and not pick up a couple every time I am here, but it's hard!! After Blackbird, it's off to The Cheese Boutique, a European deli/cheese counter on steroids. You name it, they'll have it. The walls of oils, vinegars, teas, pastas, nuts, pickles…on and on… there is nothing like this emporium. You go in for one or two items, I dare you to leave with only those two. There is always something new to sample, to catch your eye, and the staff even walk around preparing Moroccan tea or espresso for you as you shop. Yes, I could set up a cot here and call it home. I wonder if they mind cats?
The return home will always mean unloading, cleaning and finding a spot for everything purchased. And then we get to sit down, slice a baguette, spread out some cheeses and charcuterie, dips etc, and relax. This Saturday meant that we could also open the windows and enjoy the sounds of Spring.
Sunday morning, another stunner. I opened the screen door in the kitchen and was serenaded by a cornucopia of happy birds while I made my breakfast. And the entire day was another stunner. Cloudless blue skies, a teeny bit warmer, and I was inspired to truly start Spring cleaning. I had toyed with the idea off and on for a while, but now was the time to get my nose to the grindstone. Okay, I didn't really do anything on Sunday, but I mapped out how the week would look. Tomorrow, the fridge! Aaggh. I know I'll be surprised by what I find in the hidden nooks and crannies at the back of the shelves and drawers. Kind of scared, really.
But another thing I did was peruse the Spring edition of 'Food and Drink'. This is Ontario's cooking and libation periodical that can be picked up at our wine and liquor stores. The recipes for both food and drink (yeah, the name of the magazine is pretty self-explanatory) are so well curated. The magazine comes out with the changing seasons, and reflects the wines and spirits that are popular with each season. So, in the current issue, I found quite a few recipes that definitely needed to be made. Including the one that this post is dedicated to: Tiny Tomato Cobbler. It sounds adorable, right? How awesome: even though tomato season is months away still, we can find amazing cherry and grape tomatoes this time of year in the grocery stores. The cobbler topping is a cross between a biscuit and pastry, and is like a lovely bread to soak up the tangy and spicy goodness of the tomatoes baking underneath it. I just had to try it. Oh my, I loved it! I did personalize it, adding herbs and adjusting seasonings, that really just heightened the finished result. I used Emmer flour instead of unbleached AP flour, and it worked perfectly. So easy to whip up, and really allows for some variation. I made them in mini lodge pans, as opposed to the square dish the recipes specifies. And then I realized, how awesome it would be to sneak some feta or goat cheese in with the tomatoes!! Next time.
Oh and I've already decided, I'm taking the any leftovers and making them a base for a poached or sunny side up egg: voila, breakfast! Or voila, dinner! I hope you try this recipe out. Let me know what you think of it. Would love to hear from you all 🙂
Tiny Tomato Cobbler
A wonderful, tangy melange of tiny tomatoes baked under the lightest cobbler crust. Perfect for dinner, as a side, or throw an egg on top and call it breakfast. Or dinner!!
Ingredients
6

cups

(1.5 l) or grape, cherry, or other tiny tomatoes

1

medium

or 1/2 of a large yellow onion

minced

4

large

garlic cloves

minced

2

tbsp

(30 ml) olive oil

2

tbsp

(30 ml) AP flour

1

tsp

hot chilli flakes

(or to taste)

1/2

tsp

fresh basil,

shredded

several good grindings of black pepper

1/3

cup

(80 ml) quick cooking oats

1/2

cup

(125ml) 35% whipping cream

1/2

cup

(125 ml) AP flour

1

tsp

baking powder

1/4

tsp

kosher salt

1/4

tsp

cracked black pepper

3

tbsp

(45 ml) butter

softened

1/3

cup

(80 ml) grated cheddar cheese

2

tbsp

(30 ml) fresh sliced green onions or chives

1-2

tsp

(15-30 ml) finely grated parmesan or asiago cheese

more shredded basil for garnish
Instructions
Preheat the oven to 425F (220C); place the rack below the centre of the oven.

Leave smaller tomatoes whole, but cut larger ones in half. Set aside.

Sauté the onion and the garlic in olive oil at medium heat for about 5 minutes.

While these are cooking, mix together the 2 tbsp flour with the salt, chili flakes, pepper and basil.

Add to the onions. Cook another minute, stirring the whole time to incorporate.

Add the tomatoes and any juices, stir rapidly to mix. Turn all into a 8" (20 cm) well oiled square baking dish or any similar size gratin dish, or cast iron pan.

Cobbler Topping:

Soak the oats with the cream in a medium bowl.

Combine the flour, baking powder, salt and pepper in another bowl. using a spoon or your hands work in the butter. Mix in the cheese and spring onions or chives.

Stir the flour mixture into the soaked oats until all is wet. Drop by 6 slightly flattened spoonfuls over the tomatoes. Top with scattering of Parmesan or Asiago.

Bake for 25 to 30 minutes, or until the topping is golden brown and the tomatoes are bubbling.

Serve hot, ladling the juices and tomatoes into individual dishes, including some cobbler.

Sprinkle with more shredded basil
Recipe Notes
NOTES
I absolutely loved this right from the start. I already know I'm making it again, this week! And next time I'm adding feta chunks in amongst the tomatoes before I top them all with cobbler.
A side salad or an egg on top would make this a brilliant brunch dish.
In my post I stated that I used Emmer Flour to make this. Emmer and Einkorn flours have a lighter density, therefore you need to use a bit more to achieve the same results. I used an extra 2-3 tbsp. If you switch out your flours, you will get a sense of what you may need as the dough/batter comes together. If necessary, add a bit more flour to achieve a biscuit type consistency.
Adapted from Food and Drink magazine